Partner.Co's Brett West Publishes New Article On The Health Benefits Of Tahitian Noni®
April 27, 2023
By Team Business For Home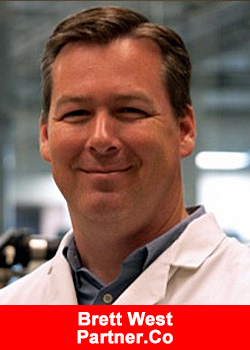 This peer-reviewed study, published in the journal Health, continues West's 20+ years of research on the noni plant.
Continuing his 20+ years of research on the noni plant and its products, Partner.Co Senior Director of Research Brett West recently published a new study in the peer-reviewed journal Health.
The paper, "Consumer Perceptions of Noni Juice Health Benefits during a 90-Day In-Home Use Test," was published in March 2023. The study gave 319 adults with chronic health conditions a 90-day supply of unlabeled Tahitian Noni® Juice.
The participants were instructed to consume four fluid ounces daily and were given questionnaires at the 30-, 60- and 90-day marks to gauge appeal and perceived effectiveness.
Throughout history, there have been over 100 different documented uses of noni for health and wellness. People have used every part of the noni plant to help elevate their bodies to new levels of holistic wellness. The power of this historical plant was brought to the modern world by John J. Wadsworth almost three decades ago, and since then millions of people around the world have benefitted from using Tahitian Noni.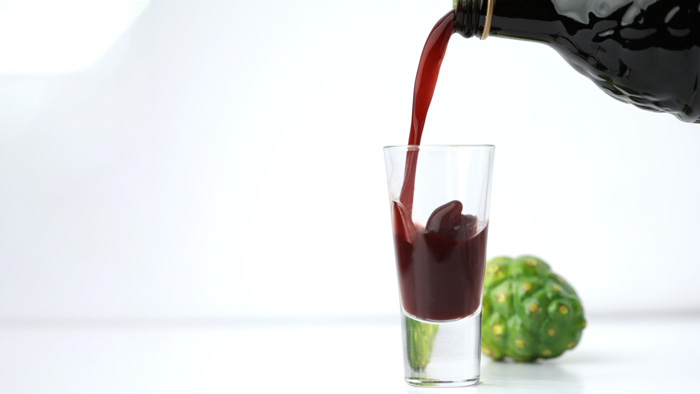 Of the participants, an impressive 94 percent felt that their health improved after drinking TNJ for 90 days. More than 80 percent of the subjects reported feeling better or healthier in general. Additionally, over 70 percent of respondents indicated that Tahitian Noni helped them feel better than any other wellness supplements they had tried before, including other superfruit products. Tahitian Noni received an extraordinarily high number of impressive reports from participants.
"The results of this study continue to confirm what we've known since I began researching noni over 20 years ago — the noni we use, and the products we've created with it, are of the highest quality," West said.

"It is pretty amazing that such a simple act — drinking four ounces per day — can have such beneficial results for people."
West, who has been studying the noni plant since 1997, was instrumental in the 2003, 2008 and 2010 approvals of noni juice and noni leaves as safe novel foods by the European Union. For decades he has conducted and published research on the efficacy, safety, and biologically active constituents of Tahitian Noni and other natural products.
"Throughout his career, [West] has consistently used his passion for all things Tahitian Noni to further our understanding of the superfruit and its potential so that we can create even better products for our customers and Brand Partners,"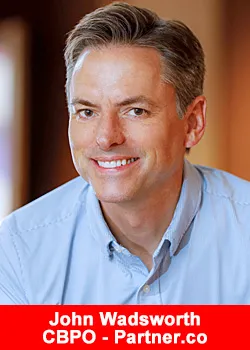 Partner.Co Chief Brand Partner Officer John Wadsworth said, praising the study.
The author of more than 70 peer-reviewed articles in various medical, chemistry, and biological science journals, West has also developed and validated more than two dozen chemical and biological tests for in-house use by Partner.Co laboratories, including anti-glycation, antioxidant and DNA protection tests.
A former editor-in-chief for the Journal of Medicinal Food Plants, West has served as a scientific reviewer for several other journals and his professional memberships have included the American Chemical Society, the International Society of Regulatory Toxicology and Pharmacology, the Western Pharmacology Society, New York Academy of Sciences and the Institute of Food Technologists.
Every year, Partner.Co sustainably sources more than 2,000 tons of noni harvested exclusively from small, family-owned farms in French Polynesia. The unique composition and richness of Tahitian soil makes the noni more potent, with more phytonutrients and iridoids to enhance health.
Partner.Co's 20+ year relationships with the thousands of Tahitian noni harvesters has created a multi-generational commitment to not only to helping others live healthier through noni consumption, but to the people of French Polynesia from both an economic and philanthropic standpoint.
The full study can be found here.
About Partner.Co
Partner.Co brings together success-fueled entrepreneurs and wellness enthusiasts from all backgrounds and unique expertise to partner in health, wealth and self. Partner.Co's embracing of different cultures and beliefs fosters a true partnership where the company and the field protect each other and share a bond that ensures shared success. More information can be found at Partner.Co
Recommended Distributors Partner.co (ARIIX, Noni, LIMU, Zennoa)