Impact Global Launches in Latin America
May 28, 2023
By Team Business For Home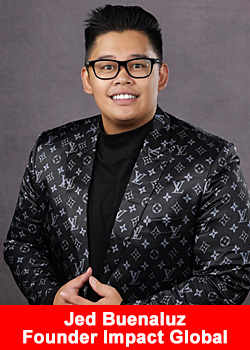 Impact Global, a global direct selling company, recently launched its Latin American market in Bogotá, Colombia. The event drew hundreds of distributors and customers from Colombia, Panama, Ecuador, Peru, Chile, Brazil and other markets in the region.
"This market launch highlights the tremendous momentum and opportunity we see in the Latin American market,"
said Luigi Di Salvo, Chief Sales Officer of Impact Global.
"We are mesmerized by the passion, energy, and growth of our leaders in the region. We can't wait to make Impact Global the biggest success story in Latin America."
During the event, Impact Global unveiled new partnerships, products, and its vision for the future in the region. The company also recognized hundreds of distributors for their achievements in breaking new ranks and bringing Impact Global to Latin America.
One of the most important announcements was the partnership with LoveNet, a Colombian non-profit organization dedicated to helping vulnerable communities in La Guajira, Colombia. This is an area where poverty and malnutrition are prevalent, and much help is needed to provide even the most basic necessities.
"Making an impact in people's lives is the reason why we started this company,"
said Jed Buenaluz, Owner and Chairman of Impact Global.
"I am excited for our partnership with LoveNet, and I am committed, through the help of our distributors and customers around the world, to providing 1 million meals to children in La Guajira. Together, we can change anything."
The launch of Impact Global in Latin America is a significant milestone for the company. It is a testament to the hard work and dedication of its field leaders, and it is a sign of the company's commitment to making a positive impact on people's lives. Impact Global is excited to continue its growth in Latin America and around the world, and it is committed to helping people achieve their dreams.
In addition to the announcements made at the event, Impact Global also provided more information about its products and services.
The company offers a multi-vertical approach, providing both digital and physical products – including an online educational platform, luxury lifestyle services, premium wellness and skincare products, and a compensation plan that is unmatched in the industry.
Looking ahead, Impact Global has ambitious plans for expansion. With a presence in more markets, exceptional products, and key partnerships, Impact Global intends to further its mission to create a purpose-built company that disrupts the status quo and creates a movement that is easy to fall in love with and share.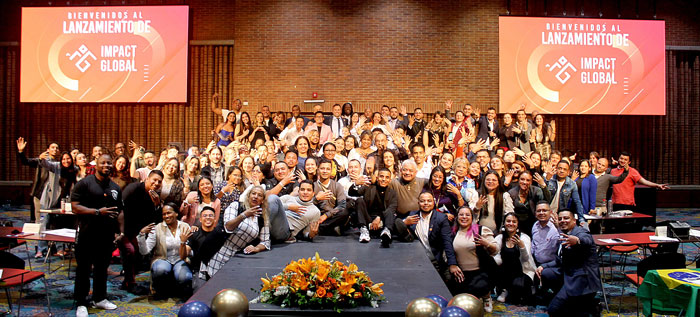 About Impact Global
Impact Global Lifestyle LLC is a privately-owned network marketing company based in Salt Lake City, Utah, that is revolutionizing the industry with its fresh and innovative approach. By offering a multi-vertical approach that includes both digital and physical products, the company provides a comprehensive solution for entrepreneurs globally.
The product offerings include an online education platform, luxury lifestyle services, premium wellness/skincare products, and an unmatched compensation plan in the industry. Impact Global's mission is to create a purpose-built brand that positively disrupts the network marketing industry by empowering individuals with effective products and an enchanting global movement. For more information please visit impactglobalhq.com.
About LoveNet
LoveNet is a Colombian non-profit organization dedicated to helping vulnerable communities in La Guajira, Colombia. The organization was founded in 2016 with the mission of providing food, water, shelter, and education to those in need. LoveNet has helped thousands of people in La Guajira, and is committed to continuing its work to make a difference in the lives of those who are most in need.