USANA Plans to Expand Into India
May 7, 2023
By Nicole Dunkley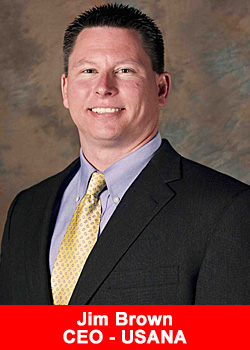 USANA Health Sciences, Inc. (NYSE: USNA) recently announced its plans to expand into India in the second half of 2023.
Expansion into India increases the Company's global footprint to 25 markets.
"USANA's expansion into India is our first new market in five years and provides an exciting and gratifying opportunity to introduce USANA's world class health and wellness products to a new country, culture and demographic,"
said Jim Brown, President.
"We have spent several years of extensive research and meticulous work to prepare for this expansion into India.

We are confident that our products and business model are ideally suited for India, and we believe in our team's ability to develop and grow this important market as we work toward our vision of creating the healthiest family on earth.

"While we are optimistic about the long-term growth opportunity that India presents, we also recognize that there will be learning opportunities as we serve an entirely new culture.

As such, we will take a deliberate and diligent approach to launching this market and executing our long-term growth strategy."
The Company expects to officially launch operations in India near the end of the third quarter of 2023 and anticipates that this new market will contribute modestly to sales during fiscal 2023. The financial impact from India is reflected in the Company's fiscal 2023 net sales and diluted EPS guidance provided on April 25, 2023.
About USANA
USANA develops and manufactures high-quality nutritional supplements, health foods and personal care products that are sold directly to Associates and Preferred Customers throughout the United States, Canada, Australia, New Zealand, Hong Kong, China, Japan, Taiwan, South Korea, Singapore, Mexico, Malaysia, the Philippines, the Netherlands, the United Kingdom, Thailand, France, Belgium, Colombia, Indonesia, Germany, Spain, Romania, and Italy.