5 Reasons to Start a Summer Side-Gig With Neora
July 7, 2023
By Nicole Dunkley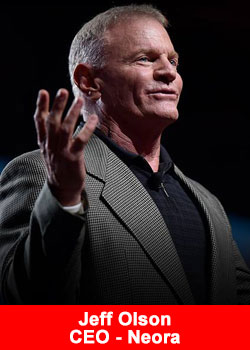 The gig economy has been steadily growing over the last decade, giving people more freedom and choice in their lives. According to recent Bankrate survey, nearly 40% of adults in the United States have a side-gig, with Millennials and Gen Z leading the charge. 
Neora understands the power of entrepreneurship and how it can give people a life of opportunity, positivity and success.
Thousands of Brand Partners have made positive changes in their lives by helping others look and feel their best every day through Neora's holistic beauty and wellness products that deliver its clean-meets-performance standard and attainable opportunities that help the whole person. 
It's Easier than Ever
Building a business with Neora has always been accessible to all, and now it's even easier to be a part of the Brand Partner community. This month only, new Brand Partners can start their side-gig with a Bonus SIG-1273 Concentrated Serum ($180 value) with the purchase of Enrollment Pack, plus the chance to earn:
Up to 40% commissions 

Up to $350 in bonuses 

Up to $140 in free product credits 
With low startup costs, flexible schedules, and virtual workspaces, Neora levels the playing field and gives anyone the freedom and opportunity to build their business where and when they want.
Here are four other reasons why a side-gig can be much more than just a job and do wonders for your personal and professional life:
Passion with a Purpose
Many initially choose to become a Neora Brand Partner because the products make them feel and look great. When people see the real results with their very own eyes, they want to help others look and feel better too.
Through transformative products, a supportive community, and the pursuit of happier and healthier life, the Neora opportunity gives people the chance to make a real difference in their own world as well as the world around them.    
Grow With Confidence
Starting your own business can be intimidating at first, but the personal growth many entrepreneurs see in themselves when they get outside of their comfort zone can be life-changing.
The Neora experience is designed to benefit the whole person. Founder Jeff Olson often says, "We will believe in you until you believe in yourself." When every Brand Partner starts a side-gig with Neora, they will have all the support they need to build a business on a solid, proven path to success. 
Develop New Skills
A side-gig is a wonderful opportunity to learn a fresh set of skills or refine existing skillsets. As people develop professionally, they become more marketable and more likely to find success in their endeavors. Once someone enrolls as a Brand Partner, they have full access to a wide variety of training, marketing materials, and personal mentoring. Whether it's using technology to your advantage, leveraging social media, or becoming a digital marketing pro, there's plenty to opportunity to learn something new to start building a better future.  
Make Strong Connections
Network marketing is all about building relationships with like-minded people. When it comes to personal beauty and wellness, people are more likely to invest their time and money with someone they trust. Neora solidifies that trust by offering a product promise that all ingredients are safe and clean.
This holistic approach to beauty and wellness not only provides real results, but each product addresses multiple signs of aging. This saves people money by streamlining those routines. With transformative products and a warm, welcoming community, Brand Partners make real, solid connections by helping others live better—which spreads positivity far and wide.    
Neora just isn't a job, it's a lifestyle. Anyone looking for more freedom, flexibility and fun in their lives can start with a summer side-gig and see where the journey takes them. The beautiful part about the Neora opportunity is that it is easily customizable to fit into any life goal or situation.
About Neora
Neora is a global relationship marketing company with age-fighting products crafted from cutting-edge research and science. Founded in 2011, Neora has shattered industry sales records while developing a strong customer base in North America, Latin America, Europe and the Asia-Pacific. Neora is committed to providing an excellent product line based in real science. For more information, please visit neora.com.
Recommended Distributors Neora