Beat the Heat with Neora's Summer Survival Set
July 27, 2023
By Nicole Dunkley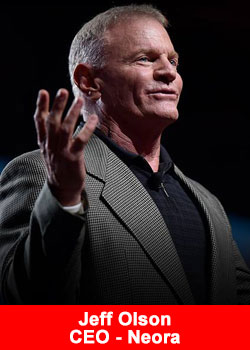 The summer heat can be brutal on our skin, hair and lips, so it is important to have the right products that offer the right protection.
Neora, a global leader in beauty and wellness, is featuring a Summer Survival Set that provides head-to-toe coverage with some of their bestselling products.
What's more, each purchase of a limited-time-only Summer Survival Set will include a free Detangling Comb and Travel Bag while supplies last.
Neora's Summer Survival Set features their most popular and effective products that protect, restore and revive the hair, skin and lips from environmental stressors, including: 
ProLuxe™ Hair Mask
Prolonged exposure to the sun's harmful rays can damage the hair in multiple ways, including color fading, fizziness, loss of elasticity and depleting the natural moisture. Neora's ProLuxe Hair Mask (4 fl. oz.) penetrates deep into the hair fiber and fixes damaging effects from root to tip.
No matter what the weather brings, this "miracle in a bottle" will keep hair shiny, smooth and strong all summer long. Plus, the free Detangling Comb (a $25 value) that is included in Summer Survival Set will help reduce the pressure from brushing out those testy tangles while restoring manageability. 
Age IQ® Invisi-Bloc ® SPF 40
Designed to be used every day, Neora's Age IQ® Invisi-Bloc ® SPF 40 (1 fl. oz) not only protects from the UVA, UVB and HEV rays, but this multifunctional broad-spectrum sunscreen also prevents signs of aging to the neck and face with a patented formula full of antioxidants while leaving skin with a fresh, smooth look.
The virtually weightless water gel features microcapsules that instantly absorb into the skin and won't clog pores. Neora's Age IQ® Invisi-Bloc ® SPF 40 is dermatologist-tested and is suitable for all skin types.
Gentle Reveal Lip Scrub
Because the skin in our lips is more delicate and has less pigment, it is more susceptible to sun damage. Too much exposure can lead to some very uncomfortable side effects, including dryness, peeling, chapping and premature signs of aging.
Neora's Gentle-Reveal Lip Scrub (14 fl. oz.) formula is made with all clean and safe ingredients, including hydrating cocoa butter, vitamin E and luxe sunflower oil, providing all the protection the lips need from the weather while also exfoliating and hydrating the skin for softer, fuller lips. 
With Neora's Summer Survival Set, this stellar line-up of age-defying products gives the protection anyone needs to keep having fun in the sun while looking and feeling their best. Neora continues to be a global trendsetter in skincare, hair care and wellness with clean, holistic products address all signs of aging and provide real and long-lasting results. 
About Neora
Neora is a global relationship marketing company with age-fighting products crafted from cutting-edge research and science. Founded in 2011, Neora has shattered industry sales records while developing a strong customer base in North America, Latin America, Europe and the Asia-Pacific. Neora is committed to providing an excellent product line based in real science. For more information, please visit neora.com.
Recommended Distributors Neora