Neora Leadership Team Honored with Three DSN 40 Under 40 Awards
July 14, 2023
By Nicole Dunkley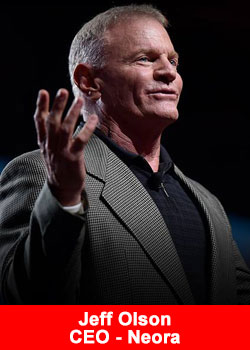 Neora, a leader in science-based, anti-aging skin care, hair care, and wellness products, today announced that Direct Selling News (DSN) named three members of the Neora leadership team to its 40 Under 40 list.
The awards underscore the company's ability to navigate the changing landscape of direct selling with directors and C-suite members leading the charge to provide innovation and guidance that keep the company moving forward.
The named Neora winners included Amber Olsen Rourke, CMO and co-founder, Juliana Rochelle, director of product development, and Uzma Azim, senior director of information technology.
The Neora brand is known for producing holistic and multifunctional beauty products with purpose.
Every item is designed to bring about wellness and results for users while also creating opportunities for transformation. Since 2011, Neora has also become synonymous with success, flexibility, and freedom for Brand Partners looking to become entrepreneurs.
The company maintains a commitment to the community by giving back through its charitable foundation, which has raised over $6 million for people in need, and by becoming one of the top corporate sponsors of Big Brothers Big Sisters.
All of this is made possible through the efforts of Neora's leadership team. The recognition provided through the recent DSN awards underscore the company's ability to inspire and innovate from every angle of the business. While starting out as a small family business, the team has grown to include several hundred employees and a vast network of Brand Partners who can now work toward career goals.
Each of the Neora leaders named by the DSN 40 Under 40 award exemplify the company's mission to Make People Better.
CMO Amber Olson Rourke strives to empower people while driving a brand story that is clear and actionable for brand partners and consumers alike. Her diverse background in marketing and advertising also helps guide her creativity when it comes to messaging and layouts that resonate.
Director of Product Development Juliana Rochelle brought over a decade of beauty brand development experience to Neora and specializes in identifying market trends that can be uniquely expanded on. Driven to provide outstanding results, Rochelle also works directly with R&D labs to produce formulas that are proven and in line with the company's mission.
Senior Director of Information Technology Uzma Azim leverages technology to create solutions to challenges in everything from product marketing to back of house operations. Her recent achievements include relaunching the Neora website to further improve the user experience for customers, partners, and prospects.
The DSN 40 Under 40 awards are designed to bring attention corporate standouts helping to reshape the direct selling channel with an eye to the future.
This includes achievers under the age of 40 who champion the business model while looking for new ways to leverage technology, marketing, and selling trends to improve everything from compensation plans to product development. Those nominated to the list were vetted by Direct Selling News and featured for their positions as game changers in their respective companies as well as the industry as a whole.
About Neora
Based in Dallas, TX, Neora is a global relationship marketing company with age-fighting products crafted from cutting-edge research and science. Founded in 2011, Neora has shattered industry sales records while developing a strong customer base in North America, Latin America and the Asia-Pacific. Neora is committed to providing an excellent product line based in real science. Visit www.neora.com for more information.
Recommended Distributors Neora