Plexus Named As a Finalist For The BBB Torch Awards for Ethics
July 18, 2023
By Nicole Dunkley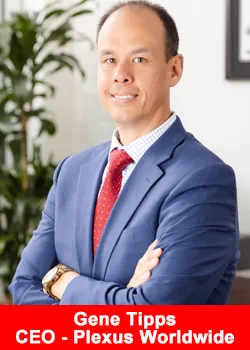 Plexus Worldwide, one of the largest direct selling health and wellness companies in the world, recently announced that it has been named a finalist by the Better Business Bureau for the 2023 Torch Awards for Ethics.
This annual award program recognizes local businesses that generate a high level of trust with their employees, customers, and communities.
"At Plexus, we strive to be a leader in ethical business practices and transparency,"
says Gene Tipps, Plexus CEO.
"Winning this award would demonstrate our values. Being named as a finalist is an honor among health and wellness companies, and for local businesses here in Arizona."
Plexus was selected by an independent panel of business and community leaders based on the character of the company's leadership, the authentic culture it fosters, how the company prioritizes its relationship with customers, and the impact the company is making in its community.
Plexus defines its culture as "One Plexus" — a phrase that embraces the beliefs of shared values, partnership, and action between Brand Ambassadors and employees.
Plexus empowers its Brand Ambassadors and employees to do ethical work, live authentically, and prioritize health.
 "Honesty builds trust, which is a vital aspect in the success of a business. For more than two decades, BBB has been recognizing outstanding companies in greater Arizona for their solid commitment to doing business the right way,"
said Shelley Bradley, Director of Signature Events for BBB, serving the Pacific Southwest.
Winners will be announced at an in-person signature event on November 15, 2023, at the Arizona Biltmore Hotel.
About Plexus Worldwide:
Plexus Worldwide, LLC, is a leading health and wellness company featuring products that enable people to improve their lives and well-being. With hundreds of thousands of independent business owners ("Brand Ambassadors") worldwide, Plexus is among the top 100 largest direct sales companies globally, according to Direct Selling News.
Plexus products and opportunities help individuals meet their health and financial goals. For more information about the company, visit www.plexusworldwide.com.