Yolanda Halston's NV Makeup Brand Joins Forces With MyDailyChoice Marketplace
July 23, 2023
By Team Business For Home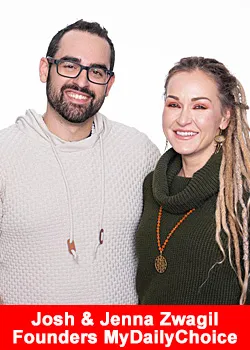 A Perfect Blend of Beauty and Wellness
In a groundbreaking move that is set to revolutionize the beauty and wellness industry, renowned entrepreneur Yolanda Halston has announced that her acclaimed makeup brand, NV, is joining forces with the MyDailyChoice and its Marketplace. This partnership aims to create a seamless blend of beauty and well-being, offering customers a one-of-a-kind experience that empowers them to look and feel their best.
Yolanda Halston, a trailblazer in the beauty industry, has been celebrated for her visionary approach to cosmetics. Her NV Makeup brand has gained a dedicated following, thanks to its commitment to delivering high-quality, makeup products that cater to diverse skin tones and preferences. As a makeup artist herself, Yolanda has always been passionate about helping individuals enhance their natural beauty, boosting their confidence and self-esteem.
By joining the MyDailyChoice Marketplace, Yolanda Halston is embarking on a new chapter that will elevate her brand's offerings to new heights. MyDailyChoice, a leading wellness company known for its diverse range of products, is the perfect partner to complement NV Makeup's enthusiasts. This collaboration reflects a shared vision of empowering individuals to look and feel their best from the inside out.
The MyDailyChoice Marketplace is a dynamic and powerful platform that connects consumers with a cutting-edge and diverse range of products designed to enhance your overall well-being. By integrating NV Makeup's cosmetic expertise, the marketplace can now offer an even wider selection of beauty and wellness solutions that cater to diverse needs and preferences.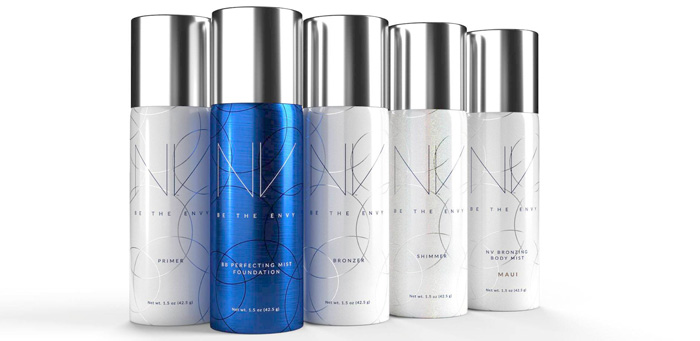 CVO Jenna Zwagil:
NV Beauty products never fail to impress me with their incredible full coverage and ability to leave a flawless finish. Whether it's for a special occasion or everyday wear, NV has become an essential part of my beauty routine, empowering me to feel confident and beautiful inside out.
Customers can now look forward to experiencing the perfect synergy of beauty and wellness as they explore the MyDailyChoice Marketplace. The addition of NV Makeup's products complements the existing range of wellness offerings, ensuring that customers can find everything they need to achieve their well-being under one roof.
The partnership between Yolanda Halston's NV Makeup and MyDailyChoice Marketplace marks a significant milestone in the beauty and wellness industry. As the collaboration takes center stage, beauty enthusiasts and wellness seekers alike can anticipate a transformational experience that celebrates both inner and outer beauty.
About MyDailyChoice
MyDailyChoice is a marketplace where you can discover new brands, shop for your favorite products, and empower your entrepreneurial spirit. Founded by two dynamic entrepreneurs, Josh & Jenna Zwagil, who had a desire to empower individuals by eliminating obstacles and fostering positive change. For more information please visit www.mydailychoice.com
Recommended Distributors MyDailyChoice