3 Reasons Why Neora Gives People More Options to Build a Career Their Way
August 9, 2023
By Nicole Dunkley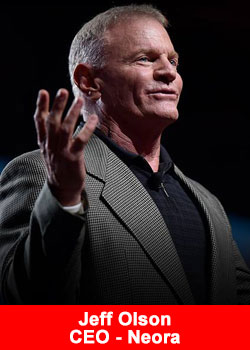 Ever since the global pandemic, more people have been reevaluating their current employment situation and looking for alternative ways to earn income. According to a recent survey from Moneypenny, only 9% of Americans are truly fulfilled by their job.
Life is too short not to be happy with your work. Neora has been a beacon of hope for thousands of Brand Partners who were looking for more flexibility, freedom and fun in their careers.
The global beauty and wellness company is one of the fastest growing relationship marketing companies in the direct sales industry and has a proven track record of success. Here are three reasons why more people are choosing to partner with Neora.
Side Gigs are Surging
According to a recent survey from LendingClub, 50% of Americans have at least one side gig and 62% of people earning more than $100,000 reported having additional income outside their regular job. Side gigs offer people a multitude of benefits, including flexibility in schedule, a break from monotony, and the opportunity to follow a passion.
Neora has been at the forefront of the side-gig revolution by offering a low-cost entry point, groundbreaking products that provide real results and schedules that fit into any lifestyle. Whether it's Gen-Zers, millennials or baby boomers, Neora's business opportunity is a perfect place for gig workers to thrive. With a true ecommerce business model, anyone with a phone, tablet or laptop can instantly run their business from anywhere in the world.
Betting on Yourself
Being an entrepreneur is a challenging yet rewarding endeavor. It can require a lot of sacrifice at first, but many entrepreneurs find themselves happy with the decision to be their own boss and enjoy a higher level of life satisfaction. In fact, according to a recent study from Wharton's School of Business, people who start and run their own business are happier than their 9-to-5 counterparts, even if the business was not wildly successful.
More control, self-development and the ability to help others are just a few reasons why self-employed people seem happier. Neora has always been a leading-edge company that fosters the entrepreneurial mindset. Thousands of Brand Partners have turned their passion into a purpose by following Neora's mission to help people look, feel and live better.    
Quality Products at a Value
The global direct selling industry is a multibillion-dollar industry and some of the hottest markets are skincare, hair care, wellness and weight management. As people become more conscious about their health and well-being, the demand for quality products that provide real results will continue to increase. Neora's multifunctional product line promises only clean ingredients that offer a holistic approach to beauty and wellness.
With the very best in anti-aging technology, their performance-based products in skincare, hair care and wellness streamline daily routines to provide real results at a fraction of the cost. It's this kind of guarantee that helps Brand Partners build trust with their clients and leads to long-lasting relationships.    
Since 2011, Neora has been helping people change their lives through transformative products, personal and professional development, and the pursuit of happiness. With dedication, self-confidence and a positive mindset, the Neora experience gives people in all stages of life the opportunity to live their lives on their terms. 
About Neora
Neora is a global relationship marketing company with age-fighting products crafted from cutting-edge research and science. Founded in 2011, Neora has shattered industry sales records while developing a strong customer base in North America, Latin America, Europe and the Asia-Pacific. Neora is committed to providing an excellent product line based in real science. For more information, please visit neora.com.
Recommended Distributors Neora