Breaking News: Neora Wins Landmark Case Against FTC
September 28, 2023
By Team Business For Home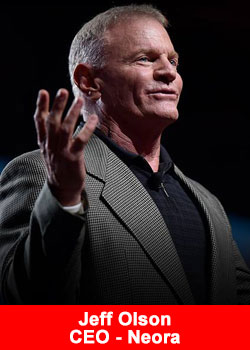 After nearly seven years of a "David vs. Goliath" fight against the FTC, Neora, a leading science-based skincare and wellness company, celebrates a historic victory. On Thursday, Sep. 28, the judge overseeing the case, Fed. Trade Comm'n v. Neora LLC, Civil Action 3:20-cv-01979-M (N.D. Tex. Sep. 28, 2023), ruled that the FTC's claims were invalid, handing a monumental victory to Neora.
"When we proactively filed suit against the FTC on Nov. 1, 2019, challenging the over-reach of the FTC, we knew we would have a battle on our hands, but we were supremely confident that the facts and data would show the truth,"
says Jeff Olson, CEO of Neora.
"Living out our mission statement of making people better sometimes means taking the road less traveled, making the hard choice to defend what is right at all costs. This isn't just a win for our industry, it's a win for American entrepreneurship."
According to Olson, the FTC's overreach poses a real risk for American small business, the backbone of the U.S. economy. These efforts are so egregious, that one of the FTC's own commissioners, Christine Wilson, recently resigned from the agency. In doing so, she cited her concerns over the FTC's leadership and its blatant disregard for the rule of law and due process, as revealed in an April 2021 op-ed in the Wall Street Journal.
"We are thrilled with the judge's ruling, which affirms what we have known all along – that Neora is an ethical company,"
explained Deborah Heisz, Co-CEO of Neora.
"Our brand partners have worked diligently to build their businesses and this ruling is a testament to their hard work and dedication. We are proud to be part of an industry that empowers entrepreneurs – especially women – and creates real opportunities for success."
The ruling also emphasizes the importance of protecting the rights of legitimate direct selling companies. Neora has always been committed to operating with integrity and transparency, and this ruling validates the company's unwavering dedication to its brand partners, customers and employees.
"We have always been focused on providing exceptional products to our customers and unparalleled support to our brand partners, and this win is a testament to our commitment to their success,"

added Heisz. "We are grateful for the trust our brand partners have placed in us and are excited to continue empowering them on their entrepreneurial journey."
Neora has a long-standing track record of creating confidence among its customers, brand partners, employees, media, and business groups. The company's dedication to protecting America's small businesses and promoting mainstream American entrepreneurship is at the heart of its mission.
As Neora celebrates this historic victory, they look forward to continuing to lead the way in bringing to market-innovative, clean, performance-based skincare and wellness products that deliver on their promise of creating real results for its customers for decades to come.
Neora's press release can be found here: Neora-wins-landmark-case-against-ftc
About Neora
Based in Dallas, TX, Neora is a leader in the holistic beauty and wellness space, bringing to market unique clean performance-driven products based on real science.
Founded in 2011, Neora has experienced impressive growth, with a strong customer base and dedicated Brand Partners throughout North America, Latin America and the Asia-Pacific. Visit www.neora.com for more information.
Recommended Distributors Neora