MaVie Global Appoints Jasa Zigert As International Sales Manager
September 6, 2023
By Team Business For Home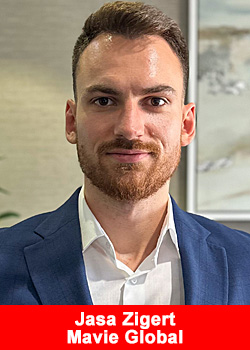 Jasa Zigert stated:
"It is with immense pleasure and excitement that I announce that I have officially joined the Mavie Global Corporate Team as the newly appointed International Sales Manager.
This is a remarkable step in my professional journey, and I am thrilled for the opportunity to play a pivotal role in the global advancement of blockchain technology.
The question I've always been asking myself is "How to create and leave a legacy for my family?"
I'm confident that MaVie is the answer to this question, and my belief in the project, the people behind it, and my hard-working mentality is why I decided to join the team.
My Vision Aligning with MaVie's Mission
"Having been involved in the web3 industry for years now, and working on the corporate level with several companies from our amazing network industry, I am now poised to bring my comprehensive skill set and wealth of experience to MaVie Global."
My dynamic journey so far has equipped me with an in-depth understanding of the industry's intricacies and challenges, as well as a profound appreciation for the transformative potential of crypto technology.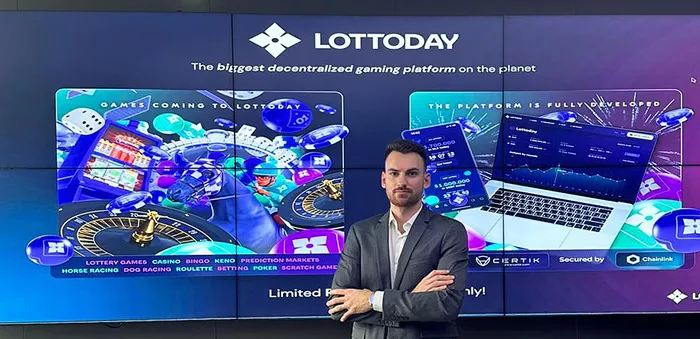 In a rapidly evolving world, where innovation and connectivity are paramount, MaVie's commitment to simplifying blockchain technology and making crypto accessible to every household worldwide resonates deeply with me.
"The vision to streamline the complex world of cryptocurrencies aligns perfectly with my passion for making revolutionary technologies user-friendly and accessible to everyone."
I am driven by the belief that crypto should not be confined to a select few, but rather, it should be an integral part of everyday life, empowering individuals with a seamless and secure way to engage in financial transactions. As the International Sales Manager at MaVie, I am excited to contribute my expertise and dedication towards making this vision a reality.
Partnering for a Blockchain Revolution
Our mission extends beyond simplification; it encompasses the potential to create lasting wealth and legacies. In cooperation with Ultron Foundation, MaVie is not only simplifying crypto but also offering an unparalleled opportunity for individuals to participate in the creation of their own financial destinies.
"Moreover, our efforts are fortified by the existing Ultron layer-1 blockchain technology and projects that have already been built on it. We are working diligently to foster an ecosystem that invites more exciting projects to thrive on this remarkable blockchain technology."
The blockchain revolution has the power to reshape industries, and with innovative projects on the horizon, we are poised to lead the charge.
Building a Limitless Future
As we embark on this journey together, let us remember that innovation knows no bounds. The power to transform, simplify, and create lasting impact resides within each of us. With determination and collective effort, we can break down barriers, redefine possibilities, and shape a future that transcends limitations.
"I am sincerely grateful to the MaVie team for entrusting me with this significant responsibility, and I am eager to collaborate with our dynamic team and esteemed partners to achieve remarkable milestones."
The future of crypto is bright, and I invite each and every one of you to join us on this exhilarating venture as we simplify crypto, create wealth, and build legacies that will stand the test of time.
About Mavie Global
Built on strong fundamentals and guided by a clear long-term strategy, MaVie's grand vision will position the company as one of the most prominent leaders in the WEB3.
Community building is a critical aspect of MaVie's user acquisition strategy. Therefore the company is creating a constant vibrant and engaged community around its platform, giving a sense of belonging and ownership among its users. It incentivizes user engagement through rewards programs, referral programs, and other creative initiatives.
Empowered by a massive community, Ultron stands ready to conquer the world. Ultron Foundation is today the planet's fastest-growing layer-1 blockchain and we are proud to be in partnership with them.
MaVie will help Ultron reach new users and enter different markets by giving insights catering to specific regions and languages. By doing so, they will grow their user base and make their product more accessible to people around the world. Together, they're making their vision a reality. For more information please visit: www.mavie.global
Recommended Distributors Mavie Global