Neora Celebrates 12 Years of Making People Better
September 30, 2023
By Team Business For Home International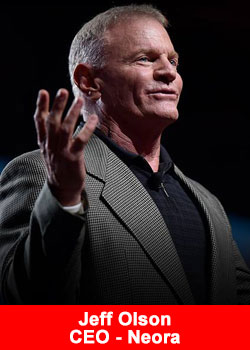 In 2011, Neora started with a single skin care product that would turn back the clock on aging skin. Now, 12 years later, the beauty and wellness company is thriving with multiple age-defying products and a forward-thinking business opportunity that has revolutionized the network marketing industry.
In just a little over a decade, Neora has reached more than $2 billion in cumulative sales, established a customer base that spans the globe and is the youngest company to break into the top 50 on the Direct Selling News' Global 100 List. 
A Growing Family
As Neora has transformed from a small family business into a beauty and wellness powerhouse, its mission of making people better has never changed.
That mantra has not only created a legion of loyal customers who enjoy unprecedented rewards and perks, but it has attracted entrepreneurs of all ages and backgrounds to take control of their lives by creating better futures for themselves and their families. For Neora, it's not just about business, it's personal.
From the beginning, Neora has always been designed to be a business of caring and supportive people who help others to live their best lives. That family atmosphere has permeated and cultivated a community of Brand Partners, corporate employees and loyal customers who believe in themselves, believe in each other and believe in making the world a better place. 
"It's really neat to be able to do something with the people you love the most and make a difference in this world by making people better,"
says Neora CEO and Co-Founder Jeff Olson.
"And what a great thing to be doing with your family while our products empower people to love their skin, hair and health." 
Products That Defy the Ages
The demand for anti-aging products is rapidly increasing as people of all ages are turning to products to help them look and feel their best. Global trends show that by 2032, the anti-aging market will reach an estimated $90 billion.
Neora has always been at the forefront of using innovative research and cutting-edge science to develop formulas that provide real results. Every skincare, hair care and wellness product developed by Neora is multifunctional and addresses multiple areas of aging. 
Using the very best ingredients from science and nature, these proprietary blends, including the revolutionary Age IQ® formula, can only be found at Neora. As the do-it-yourself self-care movement continues to rise in popularity, Neora is strategically positioned to fulfill those needs with products that provide real results and solutions to live a healthier, happier life.
A Standalone Business Model
Because Neora is a family-owned business, the company is able to make decisions based on family values that truly live out their mission statement of improving lives. Not only have thousands of Brand Partners created a business with a true e-commerce experience that is accessible from anywhere in the world, but Neora's commitment to sustainability and philanthropic endeavors ensures this world is a better place for all. 
In a world where many seek flexibility and autonomy over rigid schedules and lengthy commutes, Neora has been a pioneer in creating alternative opportunities, whether it's part-time, full-time, side gigs or post-retirement plans, Neora has something for everyone. Every milestone, achievement, bonus, and award is never earned alone, and the level of positive support and encouragement opens doors for anyone who wants to reach their true potential.
A Sign of Good Things to Come
For more than a decade, Neora has helped many achieve their goals of spending more time with their own family, building a future on their own terms, and creating joyful memories that will last a lifetime. With transformative anti-aging beauty and wellness products where clean-meets-performance, the opportunity for a fulfilling career of self-employment and a community of like-minded people on a pursuit of lasting happiness, Neora has the right formula for a path of continued success for many years to come. And they are just getting started. 
About Neora
Neora is a global relationship marketing company with age-fighting products crafted from cutting-edge research and science. Founded in 2011, Neora has shattered industry sales records while developing a strong customer base in North America, Latin America, Europe and the Asia-Pacific. Neora is committed to providing an excellent product line based in real science. For more information, please visit neora.com.
Recommended Distributors Neora