QNET's Commitment to Climate Change and Holistic Living Garners Two Prestigious Awards at IBA 2023
October 23, 2023
By Team Business For Home International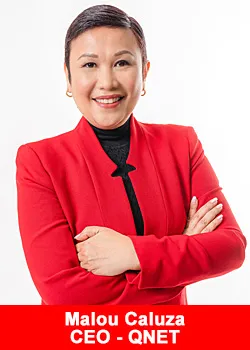 QNET, a global lifestyle and wellness-focused direct selling company, has won two Bronze Stevie® Awards at The International Business Awards 2023, in recognition of its dedicated efforts to combat climate change and the transformative rebranding of its wellness brand, with a renewed focus on holistic lifestyles.
The award ceremony, attended by over 100 winning companies, took place at the luxurious Cavalieri by the Waldorf Astoria in Rome, Italy, on October 13, 2023.
The distinguished International Business Awards program acknowledged QNET's substantial contributions to these vital causes, honoring the company in the following categories:

Communication or PR Campaign of the Year: Climate Change

for QNET's a global reforestation program

 

launched in 2021 through a partnership with the Certified B Corporation EcoMatcher. This initiative launched with QNET forests in the Philippines, Kenya, and the United Arab Emirates in the first phase. Since then, the program has expanded to include numerous other countries, including Indonesia, Turkey, and Algeria. QNET has also embarked on various green and sustainability-focused projects in collaboration with international partners. 

Rebranding/Brand Renovation of the Year

for QNET's Wellness portfolio, Amezcua. Amezcua offers an innovative, science-backed range of wellness products designed to promote holistic well-being for modern consumers. In December 2022, QNET undertook a strategic repositioning of the Amezcua brand to redefine and elevate its market presence in the fiercely competitive wellness industry. The new direction centers on the concept of "holistic living," presenting Amezcua as a brand that enhances modern lifestyles.
Malou Caluza, CEO of QNET, expressed,
"These accolades are a testament to our unwavering commitment to promoting better health, better lifestyle, and a better planet.

Our Green Legacy reforestation program and the transformation of our Amezcua Wellness portfolio are emblematic of our dedication to sustainability and holistic living.

We believe that by taking care of our planet and prioritizing holistic well-being, we contribute not only to our own success but also to a brighter and healthier future for all." 
The International Business Awards (IBAs) honors and recognizes the achievements and positive contributions of organizations and professionals worldwide. Evaluated by more than 230 industry professionals and experts worldwide, this year's IBA included entries from international organizations such as Coca-Cola, Turkish Airlines, Domino's, Ernst & Young, NielsenIQ, and more. 
"Nominations to the IBAs get better every year, and this year's class of Stevie winners is the most impressive yet,"
says Stevie® Awards President Maggie Miller.
"The winners have demonstrated that their organizations have set and achieved lofty goals. We congratulate them on their recognized achievements and look forward to celebrating them on stage on 13 October."
This year marks QNET's fourth win at the IBA since the company first participated in 2020. Previously, QNET received Stevies® for its unique campaigns and targeted global initiatives, such as winning the Engaged Community of the Year and Best Use of Social Media for Covid-19 Related Information award categories.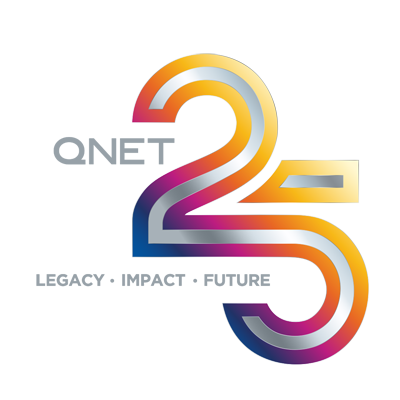 About QNET
QNET is a prominent lifestyle and wellness company that uses a direct selling business model to offer a wide selection of exclusive products that enable individuals to embrace a healthier, more balanced life. Established in 1998, QNET marks 25 years of making an impact around the world through its product offerings and e-commerce-powered business model, in 2023. 
QNET proudly holds memberships in the Direct Selling Association in several countries, the Hong Kong Health Food Association, the Health Supplements Industry Association of Singapore, and more. QNET is also active in several global sports sponsorships including in its role as the official direct selling partner of the Manchester City Football Club and the Confederation of African Football (CAF), underscoring its commitment to excellence and global reach.  
To learn more about QNET and its mission of RYTHM – Raise Yourself to Help Mankind, please visit www.qnet.net.
Recommended Distributors QNet