Ways Neora is Making People Healthier This Fall
October 3, 2023
By Team Business For Home International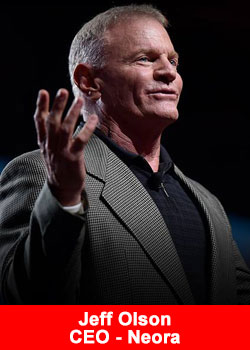 Now that Fall is underway and the weather is starting to get cooler, it's a perfect time to work on those daily health routines to help people stay active, refreshed and in peak performance during the grueling winter months.
Neora, a global health and beauty brand with a mission of making people better, has the perfect pick-me-up with the Back to Health Set, containing three of Neora's most effective wellness-boosting products, including the Energy+ Wellness Chews (30 chews); Sleep+ Wellness Chews (30 chews);  and the Immunity Support+ Gummies (30 gummies) for the low monthly price of $96. 
Energy+ Wellness Chews
Staying energized never tasted so good with Neora's delicious mocha-flavored Energy+ Wellness Chews. Packed full of nutrients and natural boosters, such as Reishi Mushroom, Green Coffee Bean Extract and Gotu Kola, these chews help curb cravings, increase energy naturally and reduce stress to help power through even the most exhausting days.
Plus, the exclusive Circadiplex ™ blend helps balance the circadian rhythm, which is crucial for keeping sleep, digestion, and eating habits on track. With no artificial colors or flavors, the Energy+ Wellness Chews won't do any harm either. Only one chew is needed daily in the morning or whenever a boost of energy is needed. Like all Neora products, the Energy+ Wellness Chews work best when combine with the Sleep+ Wellness Chews.
Sleep+ Wellness Chews
Keeping a consistent sleep schedule with quality shut-eye is essential for maintaining health and well-being. Sometimes when our circadian rhythm—the natural process that regulates our sleep cycles—gets off-kilter, it can throw everything else off in our lives. off. With Neora's Sleep+ Wellness Chews, restful sleep can be restored while also easing that daily stress to achieve natural balance and normalization.
Just like the Energy+ Wellness Chews, the Circaplex™ blend works to reset the internal clock and regulate the sleep/wake cycle for a peaceful slumber and a fresh start to the next day. Just take one delicious lemon-honey chew each night to fall asleep fast and stay asleep throughout the night. 
Immunity Support+ Gummies
As we head into the winter months, we can become more susceptible to colds and viruses which can wear on our immune systems. In order to combat illnesses, we need to maintain a healthy regimen of nutrients, vitamins and minerals.
Neora's popular Immunity+ Support Gummies provide a much-needed immunity boost that instantly dissolves in the mouth for enhanced nutrient absorption. Made with a multifunctional vitamin blend, these gummies are safe for everyone in the family ages four and up. With all ofall the good stuff and none of the bad, it's never been easier to support immune health.  
Day-to-Day Wellness
With Neora's groundbreaking and revolutionary wellness products, health and happiness is delivered daily. All ofAll Neora's holistic, age-fighting products are free of artificial and toxic agents and only contain the very best nature and science has to offer with a clean-meets-performance standard. The Back to Health Set contains three powerhouse products that give the body everything it needs for a balanced and all-natural health regimen this fall.
About Neora
Neora is a global relationship marketing company with age-fighting products crafted from cutting-edge research and science. Founded in 2011, Neora has shattered industry sales records while developing a strong customer base in North America, Latin America, Europe and the Asia-Pacific. Neora is committed to providing an excellent product line based in real science. For more information, please visit neora.com.
Recommended Distributors Neora