APL GO - Overview (CY)
Review score:
Est. per year: $78.75 million
Est. per month: $6.56 million
Est. per week: $1.51 million
Est. since viewing this page: N/A
Disclaimer: While we have used our reasonable efforts to ensure the accuracy of the data used in this website, data should be read as indicative of magnitude rather than exact figures. Business For Home BV has made every attempt to ensure the accuracy and reliability of the information provided on this website.
However, the information is provided "as is" without warranty of any kind. Business For Home BV does not accept any responsibility or liability for the accuracy, content, completeness, legality, or reliability of the information contained on this website. No warranties, promises and/or representations of any kind, expressed or implied, are given as to the nature, standard, accuracy or otherwise of the information provided in this website nor to the suitability or otherwise of the information to your particular circumstances.
Latest Company News
John Nguyen Achieves National Director Rank At APLGO
October 11, 2021
John Nguyen stated upon his achievement: As a person with 2 Vietnamese and Canadian citizenship, I have experienced 2 big companies of the World Adidas and Aldo, 15 years of international work experience & opened many ...
Read more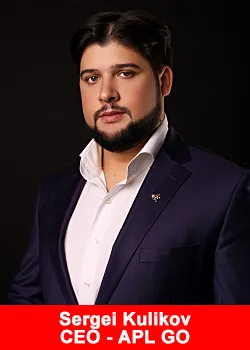 APLGO Takes 42 Distributors To A Deserted Island
October 7, 2021
Did you hear about the once in a lifetime event APLGO hosted for its Leaders? The news about the APLGO "Summer Academy" is making its rounds and creating quite a buzz in the industry. The Company ...
Read more