Juuva - Overview (US)
Review score:
Est. per year: $8.70 million
Est. since viewing this page: N/A
Disclaimer: While we have used our reasonable efforts to ensure the accuracy of the data used in this website, data should be read as indicative of magnitude rather than exact figures. Business For Home BV has made every attempt to ensure the accuracy and reliability of the information provided on this website.
However, the information is provided "as is" without warranty of any kind. Business For Home BV does not accept any responsibility or liability for the accuracy, content, completeness, legality, or reliability of the information contained on this website. No warranties, promises and/or representations of any kind, expressed or implied, are given as to the nature, standard, accuracy or otherwise of the information provided in this website nor to the suitability or otherwise of the information to your particular circumstances.
Latest Company News
Sofia Maravilla, Juuva's First US Hispanic Leader, Achieves Diamond Rank
September 25, 2021
Juuva is thrilled to congratulate Sofia Maravilla from Texas as a new Juuva Diamond.  She was awarded on stage at the Juuva AMPLIFY Convention, Las Vegas, Nevada, August 5-7, 2021. Sofia is the perfect example of ...
Read more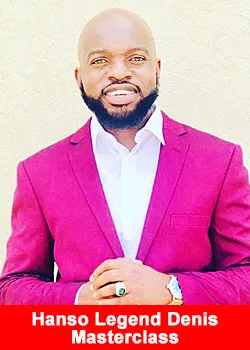 Business For Home Masterclass Speaker: Hanso Legend Denis!
September 25, 2021
15,000+ Network Marketing Professionals from around the world will come together for 3 days in an immersive generic training experience, the ultimate Masterclass, with 35 Top Speakers: "How You Can Become A Rising Star" 10-11-12 December 2021 Accumulating ...
Read more