Juuva - Overview (US)
Review score:
Since viewing this page: N/A
Latest Company News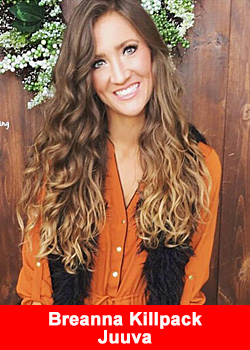 Young Single Mother, Breanna Killpack Achieves Double Diamond Rank at Juuva
August 5, 2020
Breanna Killpack, a 30 year old single mother, stated upon her achievement: "As a single mom with sole custody working as a waitress, I missed valuable time with my daughter. Time freedom is what lead me ...
Read more
Industry Newcomers Vaughn & Marilyn Chatwin Achieve Juuva Double Diamond Rank In 8 Weeks
July 23, 2020
Enrolled by a close friend, Vaughn and Marilynn embraced the Juuva opportunity, and the rest is record breaking history. Grant Pace, Juuva Co-Founder and CEO stated: "Rapid growth is not unusual in Juuva. But rarely does ...
Read more