LifeVantage - Overview (US)
Review score:
Revenue 2018: $203 million
Latest Company News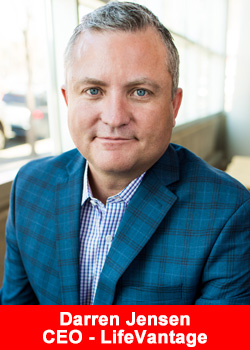 LifeVantage Preliminary Revenue Up 17% To $58 Million For Q2
January 10, 2019
LifeVantage Corporation (Nasdaq:LFVN) today announced preliminary revenue for the fiscal 2019 second quarter and six month period ended December 31, 2018. Preliminary revenue for the second quarter of fiscal 2019 increased approximately 17% to $58 million, ...
Read more
The 500 Largest Direct Sales Companies In The World 2019
January 3, 2019
Based on 2018 revenue, which will available in the coming months. This list is WORK IN PROGRESS, do not say "company X is nr. X, because it will change, we will expand the list when the ...
Read more