LifeVantage - Overview (US)
Review score:
Latest Company News
Lori Charette Achieves Elite Pro 7 Rank At LifeVantage
January 17, 2020
LifeVantage has announced that Lori Charette has achieved the rank of Elite Pro 7 within the company. "I came from a family where good things just weren't in our stars," Charette said. From humble beginnings, Charette ...
Read more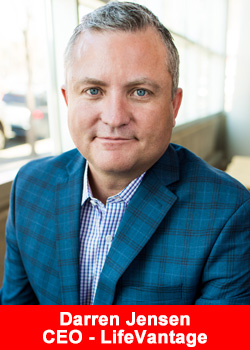 LifeVantage Introduces Free Shipping
January 15, 2020
LifeVantage (Nasdaq:LFVN) rang in the new year and decade, in part, by formally launching several new initiatives, including free shipping. LifeVantage President and CEO Darren Jensen says the company's introduction of free shipping, which went into ...
Read more