Mary Kay - Overview (US)
Review score:
Latest Company News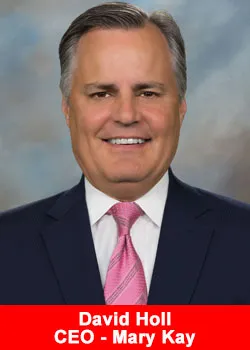 Mary Kay Celebrates 50 Years Of Pink Cadillac's
January 17, 2019
If the wheels on a Mary Kay pink Cadillac could talk, they would say, "50 years and we're still driven" As those iconic, traffic-stopping pink Cadillacs roll into San Diego, Calif., for the top beauty brand's ...
Read more
The 500 Largest Direct Sales Companies In The World 2019
January 3, 2019
Based on 2018 revenue, which will available in the coming months. This list is WORK IN PROGRESS, do not say "company X is nr. X, because it will change, we will expand the list when the ...
Read more