Nu Skin - Overview (US)
Review score:
Latest Company News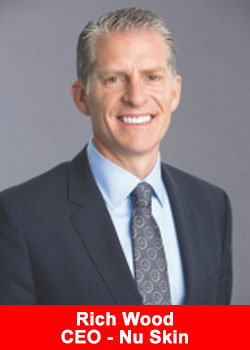 Nu Skin Q3 Revenue Down 13% To $589 Million
November 5, 2019
"We delivered strong profitability, with earnings per share at the high end of our range due to our focus on operational efficiencies," said Ritch Wood, chief executive officer. "Revenue came in slightly below expectation, primarily due ...
Read more
10,000+ Network Marketing Professionals Voted For Their Favourite Leader
November 1, 2019
And counting 🙂 The poll closes 7 November 2019 at 6 pm European Standard Time. Most likely Dexter Yager (1939 – 2019) has been the Nr. 1 Network Marketing Top leader in the world, generating for ...
Read more