USANA - Overview (US)
Review score:
Per year: $501.67 million
Per month: $41.81 million
Since viewing this page: N/A
Latest Company News
An Important Message From The Founders Of Business For Home
April 28, 2021
Ted Nuyten and Dini Noorlander founders of Business For Home have an important message to share: For English subtitles click the CC button Network Marketing Professionals from around the world will come together in an immersive ...
Read more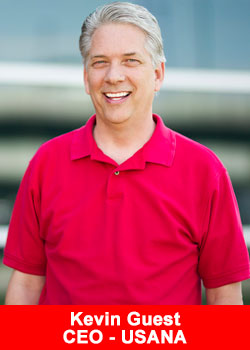 USANA Q1 Revenue Up 15.5% To $308 Million
April 28, 2021
Key Financial & Operating Highlights First quarter net sales increased 15.5% year-over-year to $308.0 million. First quarter diluted EPS increased 17.9% year-over-year to $1.45. Repurchased 721,000 shares for $69.5 million during the quarter. Raises 2021 net ...
Read more