[private_platinum]
We are compiling a list of Corporate Conventions in 2009 through out the world. Conventions are great Momentum indicators! Conventions for 2010 you find here
"Why should you attend a convention?"
You need a convention. You can't afford not to go. It's the Super Bowl of sales tools. The Academy Awards for Associates. The red-carpet premier event of the year for anyone who owns a Direct Selling business. It's HUGE.
Attending a Convention is an investment in your business that will pay big dividends.
Get information and motivation.
Mingle and network with other Associates from around the world who can help you build and improve your business.
Strengthen relationships with your team and your upline/crossline.
Be first to learn about new products, markets, programs, and incentives.
Catch the vision of Top Earners, meet them in person.
Recharge your batteries and energize your drive for a successful business..
It's fun!
Did we miss a great convention? Mail Ted Nuyten: [email protected]

You can sort the columns, push the small arrow in the first row.
If visitors = 0 then we do not have that information…
| Rank | Company | Convention name | Date | Place | Country | Visitors |
| --- | --- | --- | --- | --- | --- | --- |
| 1 | ACN | Charlotte Convention | June 26, 2009 | Charlotte | USA | 25,000 |
| 2 | ACN | San Diego International Convention | February 27, 2009 | San Diego | USA | 16,500 |
| 3 | Herbalife | Asia Pacific Extravaganze | June 19, 2009 | Seoul | Korea | 14,000 |
| 4 | Herbalife | North America extravaganza | October 14, 2009 | Atlanta | USA | 13,000 |
| 5 | NuSkin | 25th Anniversary Convention | October 31, 2009 | Los Angeles | USA | 12,000 |
| 6 | Unicity | Thailand Convention 2009 | September 13, 2009 | Bangkok | Thailand | 11,000 |
| 7 | ACN | Cologne International Training | September 25, 2009 | Koln | Germany | 10,000 |
| 8 | For Ever Living Products | Super Rally 2009 | August 6, 2009 | Dallas | USA | 10,000 |
| 9 | Xango | Thrive annual convention | October 20, 2009 | Salt Lake City | USA | 10,000 |
| 10 | Pre-Paid Legal | Annual convention | March 19, 2009 | Oklahoma City | USA | 9,000 |
| 11 | Herbalife | EMEA Extravaganza | June 24, 2009 | Praque | Czech | 8,500 |
| 12 | Herbalife | EMEA Extravaganza | July 17, 2009 | Turin | Italy | 8,000 |
| 13 | Mary Kay | Annual Seminar | July 20, 2009 | Dallas | USA | 8,000 |
| 14 | Monavie | USA Convention | June 27, 2009 | Salt Lake City | USA | 7,500 |
| 15 | For Ever Living Products | European Rally 2009 | May 1, 2009 | Malaga | Spain | 7,000 |
| 16 | Tahitian Noni | International Leadership Conference | February 23, 2009 | Las Vegas | USA | 4,800 |
| 17 | Kleeneze | Annual convention | May 9, 2009 | Birmingham | UK | 4,500 |
| 18 | Trump Network | Launch Convention | November 13, 2009 | Miami | USA | 4,500 |
| 19 | Herbalife | Rio Extravaganza | April 10, 2009 | Rio de Janairo | Brazil | 4,000 |
| 20 | Herbalife | Mexico Extravaganza | September 17, 2009 | Mexico City | Mexico | 4,000 |
| 21 | Nikken | North America Convention | October 23, 2009 | Dallas | USA | 3,800 |
| 22 | USANSA | 17th Annual Convention | August 29, 2009 | Salt Lake City | USA | 3,500 |
| 23 | Xango | Convención Anual | September 25, 2009 | Mexico City | Mexico | 3,000 |
| 24 | Send Out Cards | United We Send National Convention | September 25, 2009 | Salt Lake City | USA | 2,900 |
| 25 | Herbalife | South Africa Extravaganza | November 9, 2009 | Johannesburg | South Africa | 2,500 |
| 26 | PM International | World Management Congress | April 18, 2009 | Karlsruhe | Germany | 2,500 |
| 27 | Synergy | Global summit | November 20, 2009 | Tokyo | Japan | 2,500 |
| 28 | Vemma | Royale Convention International | January 22, 2009 | Las Vegas | USA | 2,300 |
| 29 | Xocai | Annual convention | June 1, 2009 | Reno | USA | 2,000 |
| 30 | Zrii | Be Free Convention | June 3, 2009 | Salt Lake City | USA | 1,800 |
| 31 | Agel | World Convention | September 4, 2009 | Salt Lake City | USA | 1,500 |
| 32 | Exfuze | International Convention | September 17, 2009 | Las Vegas | USA | 1,200 |
| 33 | Medifast | TSFL 2009 National Convention | July 9, 2009 | Scottsdale | USA | 1,200 |
| 34 | Dubli | E-Commerce Conference | April 3, 2009 | Scottsdale | USA | 1,000 |
| 35 | Vemma | Royale Convention Europe | May 16, 2009 | Bonn | Germany | 1,000 |
| 36 | Genewize | One of a Kind | August 6, 2009 | Orlando | USA | 500 |
| 37 | Jus International | International Convention | September 17, 2009 | Salt Lake City | USA | 500 |
| 38 | Mannatech | European Convention 2009 | November 9, 2009 | Solihul | UK | 500 |
| 39 | Oxyfresh | National Conference | November 20, 2009 | Las Vegas | USA | 500 |
| 40 | Noevir | National Convention | August 13, 2009 | San Fransico | USA | 400 |
| 41 | Arbonne | Annual convention | April 17, 2009 | Las Vegas | USA | 0 |
| 42 | Isagenix | Celebration 2009 | August 8, 2009 | Anaheim | USA | 0 |
| 43 | Melaleuca | Annual convention | August 1, 2009 | Orlando | USA | 0 |
| 44 | Shaklee | Global Conference | September 5, 2009 | St. Louis | USA | 0 |
| 45 | Worldventures | International Convention | April 23, 2009 | Dallas | USA | 0 |
| 46 | | | | | | |
| 47 | | | | | | |
| 48 | | | | | | |
| 49 | | | | | | |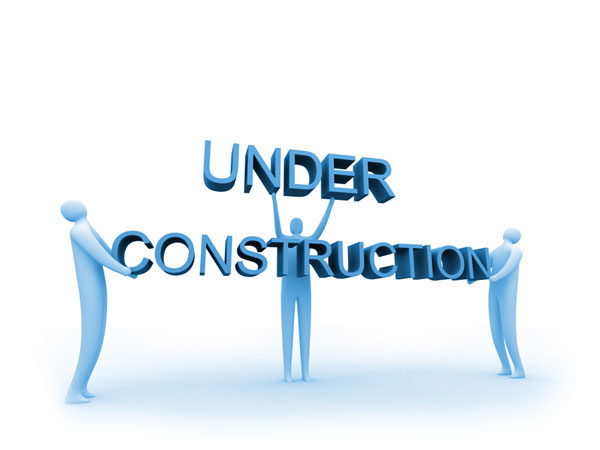 [/private_platinum]