Facebook Like Rankings and Momentum
[private_platinum]
We believe Facebook has great Metrics to Measure the Holy Grail of Network Marketing: MOMENTUM. The number of people talking about an opportunity / Company.
Facebook Fan Pages are for organizations, businesses, celebrities, and bands to broadcast great information in an official, public manner to people who choose to connect with them.
Pages can be enhanced with applications that help the entity communicate and engage with their audiences, and capture new audiences virally through friend recommendations, News Feed stories, Facebook events, and beyond.
Some companies can really improve their Facebook Marketing and helping distibutors to spread to word….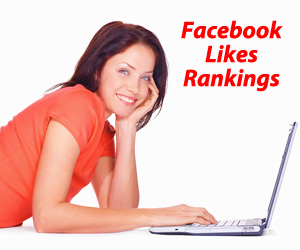 The rankings for 28 May 2012 Compared with April 2012
| Rank | Nr. | Company | Facebook Page | Facebook Likes | Talking About | Activity % | Growth Likes | Growth % | Old Rank | Change |
| --- | --- | --- | --- | --- | --- | --- | --- | --- | --- | --- |
| 1 | 1 | Mary Kay | www.facebook.com/MaryKay | 937,765 | 27,900 | 3,00% | 81,941 | 9,60% | 1 | 0 |
| 2 | 2 | Avon | www.facebook.com/AvonProductsInc | 675,615 | 11,352 | 1,70% | 47,269 | 7,50% | 2 | 0 |
| 3 | 3 | Scentsy | www.facebook.com/OfficialScentsyFanPage | 577,310 | 11,659 | 2,00% | 31,544 | 5,80% | 3 | 0 |
| 4 | 4 | Oriflame | www.facebook.com/oriflame | 462,482 | 5,865 | 1,30% | 32,781 | 7,60% | 4 | 0 |
| 5 | 5 | Pampered Chef | www.facebook.com/ThePamperedChef | 426,257 | 14,933 | 3,50% | 24,173 | 6,00% | 5 | 0 |
| 6 | 6 | Herbalife | www.facebook.com/Herbalife | 335,793 | 8,770 | 2,60% | 24,256 | 7,80% | 6 | 0 |
| 7 | 7 | Stella & Dot | www.facebook.com/stelladot | 192,299 | 6,212 | 3,20% | 21,289 | 12,40% | 8 | 1 |
| 8 | 8 | Beachbody | www.facebook.com/Beachbody | 188,173 | 3,631 | 1,90% | 7,270 | 4,00% | 7 | -1 |
| 9 | 9 | Lia Sophia | www.facebook.com/liasophia | 157,891 | 2,457 | 1,60% | 3,474 | 2,20% | 9 | 0 |
| 10 | 10 | Tastefully Simple | www.facebook.com/tastefullysimple | 153,977 | 2,240 | 1,50% | 5,152 | 3,50% | 10 | 0 |
| 11 | 11 | Stampin up | www.facebook.com/stampinupfanpage | 147,437 | 2,352 | 1,60% | 8,788 | 6,30% | 11 | 0 |
| 12 | 12 | ViSalus | www.facebook.com/ViSalus | 144,892 | 20,775 | 14,30% | 38,359 | 36,00% | 17 | 5 |
| 13 | 13 | Amway US | www.facebook.com/AmwayUS | 138,953 | 6,440 | 4,60% | 6,476 | 4,90% | 12 | -1 |
| 14 | 14 | Partylite | www.facebook.com/PartyLite | 123,783 | 2,378 | 1,90% | 2,401 | 2,00% | 13 | -1 |
| 15 | 15 | Tupperware | www.facebook.com/pages/Tupperware/9514748514 | 117,321 | 1,648 | 1,40% | 9,985 | 9,30% | 16 | 1 |
| 16 | 16 | Forever Living Products | www.facebook.com/ForeverFan | 116,459 | 3,292 | 2,80% | 6,225 | 5,60% | 15 | -1 |
| 17 | 17 | Monavie | www.facebook.com/MonaVie | 115,575 | 2,790 | 2,40% | 2,717 | 2,40% | 14 | -3 |
| 18 | 18 | Silpada Designs | www.facebook.com/SilpadaDesigns | 110,427 | 5,440 | 4,90% | 10,192 | 10,20% | 19 | 1 |
| 19 | 19 | Arbonne | www.facebook.com/arbonne | 104,664 | 2,282 | 2,20% | 3,620 | 3,60% | 18 | -1 |
| 20 | 20 | Unicity | www.facebook.com/UnicityInternational | 81,019 | 2,439 | 3,00% | 7,463 | 10,10% | 20 | 0 |
| 21 | 21 | ACN | www.facebook.com/ACNINC | 72,259 | 4,608 | 6,40% | 1,838 | 2,60% | 21 | 0 |
| 22 | 22 | Advocare | www.facebook.com/advocare | 62,409 | 2,127 | 3,40% | 4,101 | 7,00% | 22 | 0 |
| 23 | 23 | USANA | www.facebook.com/usanahealthsciences | 55,074 | 2,622 | 4,80% | 2,511 | 4,80% | 23 | 0 |
| 24 | 24 | Votre Vu | www.facebook.com/VotreVu | 54,362 | 1,359 | 2,50% | 3,050 | 5,90% | 25 | 1 |
| 25 | 25 | Juice Plus | www.facebook.com/juiceplus | 53,931 | 989 | 1,80% | 1,735 | 3,30% | 24 | -1 |
| 26 | 26 | Isagenix | www.facebook.com/isagenix | 47,438 | 1,441 | 3,00% | 2,290 | 5,10% | 26 | 0 |
| 27 | 27 | Organo Gold | www.facebook.com/organogold | 45,032 | 1,782 | 4,00% | 4,679 | 11,60% | 28 | 1 |
| 28 | 28 | Longaberger | www.facebook.com/TheLongabergerCompany | 41,713 | 884 | 2,10% | 901 | 2,20% | 27 | -1 |
| 29 | 29 | 4 Life Research | www.facebook.com/4life | 39,596 | 1,373 | 3,50% | 2,829 | 7,70% | 29 | 0 |
| 30 | 30 | Nu Skin | www.facebook.com/nuskin | 38,046 | 2,899 | 7,60% | 3,235 | 9,30% | 31 | 1 |
| 31 | 31 | Market America | www.facebook.com/marketamerica | 35,426 | 1,262 | 3,60% | 745 | 2,10% | 30 | -1 |
| 32 | 32 | Young Living Essential Oils | www.facebook.com/YoungLivingEssentialOils | 32,980 | 4,241 | 12,90% | 1,987 | 6,40% | 32 | 0 |
| 33 | 33 | Vemma | www.facebook.com/vemma | 31,601 | 954 | 3,00% | 1,201 | 4,00% | 33 | 0 |
| 34 | 34 | 5Linx | www.facebook.com/5LINX | 31,467 | 1,669 | 5,30% | 3,358 | 11,90% | 34 | 0 |
| 35 | 35 | Worldventures | www.facebook.com/WorldVentures | 29,142 | 1,507 | 5,20% | 2,229 | 8,30% | 35 | 0 |
| 36 | 36 | Primerica | www.facebook.com/Primerica | 24,765 | 1,079 | 4,40% | 832 | 3,50% | 36 | 0 |
| 37 | 37 | Dubli | www.facebook.com/DubLi.Funshopping | 24,079 | 119 | 0,50% | 310 | 1,30% | 37 | 0 |
| 38 | 38 | Melaleuca | www.facebook.com/melaleuca | 23,702 | 711 | 3,00% | 1,910 | 8,80% | 38 | 0 |
| 39 | 39 | Bidify | www.facebook.com/bidify | 21,415 | 106 | 0,50% | 544 | 2,60% | 39 | 0 |
| 40 | 40 | Shaklee Corp. | www.facebook.com/ShakleeCorporation | 20,727 | 939 | 4,50% | 4,174 | 25,20% | 42 | 2 |
| 41 | 41 | Cutco | www.facebook.com/CUTCOCutlery | 18,275 | 373 | 2,00% | 1,043 | 6,10% | 41 | 0 |
| 42 | 42 | Agel | www.facebook.com/Agel | 17,584 | 319 | 1,80% | 361 | 2,10% | 40 | -2 |
| 43 | 43 | Ignite | www.facebook.com/IgniteEnergyPage | 15,406 | 209 | 1,40% | 453 | 3,00% | 43 | 0 |
| 44 | 44 | SendOutCards | www.facebook.com/SendOutCardsCorp | 15,256 | 931 | 6,10% | 577 | 3,90% | 44 | 0 |
| 45 | 45 | Talk Fusion | www.facebook.com/TalkFusion | 15,119 | 939 | 6,20% | 2,102 | 16,10% | 48 | 3 |
| 46 | 46 | StemTech | www.facebook.com/stemtech | 14,977 | 1,489 | 9,90% | 2,972 | 24,80% | 52 | 6 |
| 47 | 47 | Xango | www.facebook.com/xangojuice | 14,919 | 325 | 2,20% | 511 | 3,50% | 45 | -2 |
| 48 | 48 | Beyond Organic | www.facebook.com/LiveBeyondOrganic | 14,801 | 970 | 6,60% | 1,783 | 13,70% | 49 | 1 |
| 49 | 49 | Medifast | www.facebook.com/Medifast | 14,418 | 551 | 3,80% | 906 | 6,70% | 47 | -2 |
| 50 | 50 | Tahitian Noni | www.facebook.com/TahitianNoni | 14,156 | 66 | 0,50% | 194 | 1,40% | 46 | -4 |
Showing 1 to 50 of 105 entries
[/private_platinum]