Steve & Melyn Campbell review
February 4, 2010
By Team Business For Home
[private_platinum]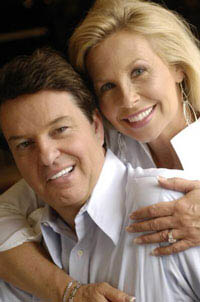 Steve and Melyn Campbell have left eXfuze (15 October 2010) as the Master Distributors. They are Top 100 income earners (Nr 63. est. $1,8 million).
Steve and Melyn are professionals in the Network Marketing industry and have been so for nearly 20 years.

Stay tuned for information as to where they are going…
About Steve and Melyn:

They started at Nu Skin Enterprises in 1990 and became Qualifying Blue Diamonds in the first month in the business with no previous network marketing experience out of approximately 750,000 distributors. Steve and Melyn have worked with some legends in the Network Marketing Industry.
In 1991 they went to Rexall Showcase International where approximately 98% of the company's volume fell underneath there contract and it was the first place where they earn over a million dollar+ income. Distributors in there organization included famous networkers such as Randy Schroeder (MonaVie), Todd Smith (Rexall-Unicity $27 million dollar lifetime income earner), Stuart Hughes (C.E.O.Unicity), John Haremza (#104 on our list –$118,000 monthly earner) and many others.
In 1996 they teamed with Mr. Richard Marriott (involved with Marriott Hotels) and John Edwards to become Master Distributors at I-Link International. Famous networkers there included Paula Prichard and Kathy Robbins with Xocai ( #145 on our list –$100,000 monthly), Steve Little – World Ventures (#93 on our list– $130,000 monthly income), Scott & Sue Olsen Mona Vie (#75 on our list –$150,000) and George Zalucki and Art Napolitano A.C.N. (#4 on our list– $450,000 monthly income).
In 2000 they returned to Nu Skin Enterprises where the again attained the top position of Team Elite's and where they remained for 8 years (again earning millions of dollars) and duplicating other Team Elites front line to us. Nu Skin Enterprises also purchased the Network Marketing arm of I-Link International.
In 2008 until present they became Master Distributors of eXfuze International. Jeff Bracken (#268 on our list at $72,000 monthly) was a newcomer to the Network Marketing Industry in Exfuze.

[/private_platinum]