Announcing Price Analysis USA versus Europe
August 26, 2010
By Team Business For Home
[private_platinum]
www.businessforhome.org will do an analysis on the price difference between the USA and Europe on a number of leading MLM products. There are large price differences between the flagship products of companies in the USA and Germany.
Are there good reasons f.i. tax, import duty, VAT, exchange rates ect. why products outside the USA are (much) more expensive or are the profits for companies higher?
Up to 20 % would be a fair price difference, considering the fast changing exchange rate between the USA $ and Euro.

I am calling upon companies and distributors to give businessforhome.org the information needed to do a professional analysis on this subject. We will take the retail sale prices in the USA and Germany, including shipping & handling cost.
We will take a close look to Monavie, Vemma, Tahitian Noni, Nuskin, Herbalife and others, companies present on the USA and German market.
Below is a first (incomplete) overview:
| Rank | Company | Product | USA Price | Germany Price in Eur | Germany Price in USD | Price Difference |
| --- | --- | --- | --- | --- | --- | --- |
| | Nu Skin | Galvanic Spa | USD 326.00 | EUR 327.00 | USD 412.02 | 26% |
| | Monavie | Monavie Active | USD 159.00 | EUR 118.00 | USD 148.68 | -6% |
| | Xocai | X-Power Squares | USD 125.00 | EUR 115.63 | USD 145.69 | 17% |
| | Xocai | Nuggets | USD 125.00 | EUR 115.63 | USD 145.69 | 17% |
| | Vemma | Vemma Premix | USD 69.00 | EUR 71.50 | USD 90.09 | 31% |
| | TNI | Tahitian Noni Juice | USD 42.00 | EUR 53.20 | USD 67.03 | 60% |
| | Herbalife | Formula 1 | USD 34.40 | EUR 45.00 | USD 56.70 | 65% |
| | | | | | | |
| | Incl. Shipping | | | | | |
| | 1 euro = $1.26 | | | | | |
Author: Ted Nuyten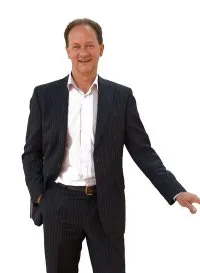 [/private_platinum]