Is Amway a great opportunity for a starter?
August 15, 2010
By Team Business For Home
[private_platinum]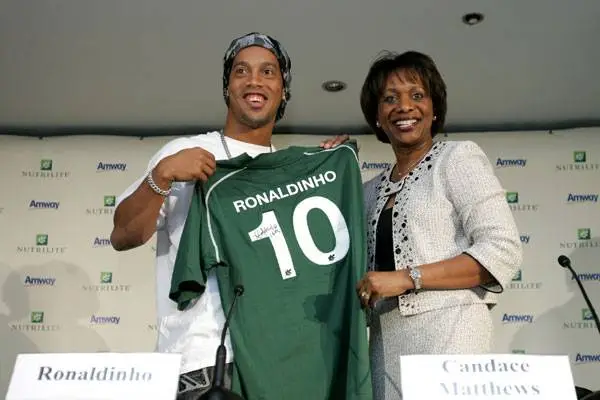 Suppose your are enthousiastic about Direct Selling, you have 8 hours a week to spend as a start, you have a big contact list and you are considering to join Amway, the grand old lady of network marketing. What are the pro's and what are the con's?
Amway shows a stable growth, in 2007 an estimated $7,100 million in 2008 $8,200 million in 2009 $8,400.
In the Business for Home.org Top Earners rankings there are approx. 87 Top Earners identified. Very low numbers compared to other companies, however Amway is a company who is closed to the outside world and there must be more top earners around.
In Western Europe Amway has not build up significant downlines, the USA and Asia are the main markets. Amway has signed up international soccer star Ronaldinho as a spokesman for its Nutrilite brand of vitamins, minerals and dietary supplements and put great efforts in it's marketing.
It seems the Amway pay plan is on of the most confusing plans in the MLM world. Products are outstanding, and you will get your money if you qualify without doubt. No legal issue's around Amway, it is a stable and strong company. However if you look to the top earners, you discover hardly any younger guys and girls.
Is the money floating then into the bank accounts of the people who build Amway in the early years, or is Amway a strong opportunity for a newbie?
I would love to have the opinion of our readers. What is good or wrong about the opportunity, can you make money in Amway?
Barry Chi & Holly Chen –

Amway Taiwan – $10,200,000

Foo Howe Kean – Amway

Malaysia – $5,400,000

Bill & Peggy Britt – Amway

USA – $4,200,000


Dexter Yager – Amway

USA – $4,200,000

[/private_platinum]