The Netherlands MLM Country Report
September 21, 2010
By Team Business For Home
[private_platinum]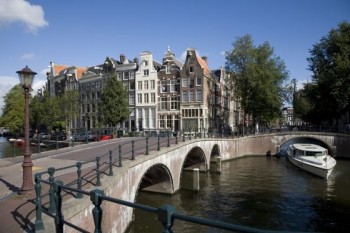 The Netherlands has been for the Direct Selling or MLM Industry in many cases a launching country for USA companies.
The Netherlands economy is noted for stable industrial relations, moderate unemployment and inflation, a sizable current account surplus, and an important role as a European transportation hub.

Population: 16,715,999 (July 2010 est.) Urban population: 82% of total population (2008)
Age structure:
0-14 years: 17.4% (male 1,485,873 / female 1,416,999)
15-64 years: 67.7% (male 5,720,387 / female 5,604,014)
65 years and over: 14.9% (male 1,070,496 / female 1,418,230)
Ethnic groups: Dutch 80.7%, EU 5%, Indonesian 2.4%, Turkish 2.2%, Surinamese 2%, Moroccan 2%, Netherlands Antilles & Aruba 0.8% (2008 est.)
Direct Selling distributors: 40,000+ (Active & inactive)

[private_platinum]
Around 1985+ Amway was the first company entering the Direct Selling area, followed by NSA (1992+), Qurom and Herbalife. Amway disappeared from the Dutch Direct Selling market.
NSA build up a team of 5,000 people, under USA ( Paula Pritchard) and UK leadership (Shami Dillon, Shay O'Brian) and the Dutchmen Pieter Monsma and Gideon Springer. Bea Bos, managed to build a Herbalife base of approx. 4,000+ distributors building a long lasting network in the Netherlands.
ACN, with an European Head Quater in the Netherlands build a large distributor base under the leadership of Henk Diepbrink.
In 2007 Vemma opened the Dutch Market, headed by Fred Stege, Maurice van Ophoven, Martin Ruff, Joke Broeren, Oksana Arensman and Dini Noorlander.
Euphony UK build a Dutch-Belgium base from 2002. Karen Rawcliffe and her Dutch partner Harld Meijboom build up a Nu Skin distributorship. The Dutchman Robert Elsinga is one of the Dutch International leaders for Global Wealth Trade (GWT).
Largest networks based on active distributors or autoships:

Herbalife – 4,000+, Vemma 3,000+, ACN – 750+, NSA – 750+, FM Group 500+, Xango 500+, Nu Skin 500+, Oriflame 500+, Euphony 200+, FLP 200+, Wordlventures 100+, Xocai 25+,
Dutch Leaders in 2010

Bea Bos – Herbalife
Henk Diepbrink – ACN
Fred Stege – Vemma
Maurice van Ophoven – Vemma
Martin Ruff – Vemma
Joke Broeren – Vemma
Oksana Arensman – Vemma
Dini Noorlander – Vemma
Geoff Liberman – Euphony
Gert van Oppen – Euphony
Martin Dubbeld – ACN
Eric Janssen – Euphony
Karen Rawcliffe – Nu Skin


Robert

Elsinga- GWT
Judith Hirsch – Vemma

Gideon Springer – Juice-Plus+

[/private_platinum]