Xyngular Review
November 30, 2010
By Team Business For Home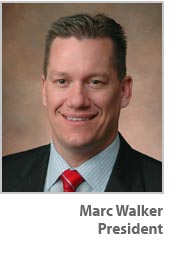 Marc Walker, President and Founder, was first introduced to network marketing over 20 years ago when he began working for one of the Network Marketing industry's legends during a period of intense growth for that company.
Xyngular was started in December 2009. Xyngular developed a ground breaking health beverage formula combining the most effective blend of super fruits available with primary antioxidant pre-cursors and herbal adaptogens to allow even the most cynical consumer to feel a positive difference in their health. Then we built the most original and efficient way to allow everyone to help each other share in the global growth of a company, ever.
The corporate team includes a board of directors with over 120 years of Direct Sales experience, an experienced management team with 40 years of direct experience in heading Direct Sales organizations with hundreds of millions in annual sales, and a corporate support structure that will ensure worldwide success.
Compensation plan: Xyngular puts everyone in a straight line Xyngular organization, those who signed in before you help you build your business. Linear plans are fixed width. Strictly from a structural standpoint, linear compensation plans can be viewed as "1 wide" fixed width matrices. In other words, all distributors are stacked one on top of the other in a straight line. These plans were quite prevalent at the turn of the millennium.
Conceptualize the linear plan as a giant tube. Each new distributor/ sale inserted into the bottom of the tube moves all those in the tube up one position and pushes the top distributor out of the top. The distributor pushed out the top then receives a commission and has the option to reenter at the bottom.

Distributors earn commissions from Retail Profits, the $100 Quick Start Bonus, a Rapid Rewards program that pays $24 directly to the sponsor of a new Distributor on each case they order in their first month, plus $12, $8, and $6 to the next three upline on each new case ordered, along with Residual Earnings that pay 42% on repeat volume down 8 levels.
1. RETAIL PURCHASES
The first way to earn is straightforward. You can receive retail profits when you purchase the product wholesale and sell it retail. This is done simply and easily through your own Xyngular website without ever touching the product.
2. RESIDUAL EARNINGS (Unilevel Commissions)

Xyngular has an 8 level unilevel compensation plan which provides residual income. You are paid on every bottle of product purchased anywhere in your eight levels.
3. RAPID REWARDS

Xyngular has taken the first four levels of the unilevel plan and almost doubled them on all first time purchases. Every time you enroll a new Distributor you receive a Rapid Rewards Bonus on their first calendar month's orders, you can also earn Rapid Rewards on up to three additional levels below your personally sponsored Distributor for a total of up to 4 levels of Rapid Rewards.
4. QUICK START BONUS

The fourth way to earn is through Xyngular's Quick Start Bonus. With the Quick Start you can earn an additional $100 for enrolling in Xyngular, ordering 120 PV or more products and getting 4 others to do the same within your first 30 days in the business.
5. CORPORATE SALES POOLS
The fifth way to earn income in the Xyngular compensation plan is through the corporate sales pools. As a Distributor you get to share in the product sales of the entire company. As the company grows, you have the opportunity to participate in that growth.
Products

XypStix (pronounced "Zip Sticks") are a portable, single-serve packet of our new Super Fruit Global Blend Crystals! XypStix has taken all the incredible benefits of Xyngular's Super Fruit Global Blend and added two more incredible elements: Aloe Vera and Xanthones. When XypStix are used along with Super Fruit Global Blend, you can turn your body into a healthy, antioxidant-infused, immune-system-boosting machine!
Xyngular Super Fruit Global Blend
Utilizing the latest nutritional science, Xyngular has created a complete nutritional supplement juice formula. Xyngular Super Fruit Global Blend delivers nutritional support with three major types of nutrients: antioxidant-rich super fruits, critical primary-antioxidant promoting nutrients, and an herbal blend of adaptogens . Powerful super fruit juices (rich in antioxidants, polyhenols, anthrocyanins, and phyto-nutrients). Critical Primary Antioxidant-promoting Nutrients (the body needs these to produce primary antioxidants, which protect your body 24 hours a day). Unique blend of Adaptogens (herbs that help balance hormones, increase energy, and help you use antioxidants effectively).

Product Compliance on the European Market

The European Countries have a strict policy on nutritional supplement (juices) and vendors need to obtain product compliance for every european country. In general we encourage distributors to check this very important fact.

Top Earners and Field Leadership

TBD

Company Revenue and Distributor size
We estimated a Company revenue of 1-2 million for 2010 and 20.000 distributors.