Glen Jensen and Agel – Big changes?
December 29, 2010
By Team Business For Home
Update: January 28, Glen Jensen is back see his Facebook announcement
Update: January 24, Court Fillings, Agel versus Jensen. See below PDF:
The complaint, which was filed December 22, 2010 alleges Jensen violated his Employment Agreement by:

Discussing and planning competing opportunities with team members and other Agel employees.

Refusing to follow directives by Agel's Board of Directors by failing to terminate employees.

Failing to notify the Board of significant expenditures beyond those permitted under theOperating Agreement.

Sharing confidential company information

Making unauthorized market licensee proposals and commitments and product royalty commitments.

Making unauthorized use of company funds.

Update: January 11th, 2011, Network Marketing Pro – Eric Worre left Agel…..
Update: January 11th, 2011, Agel sues Glen Jensen? Brrrrrrr…… Not good…..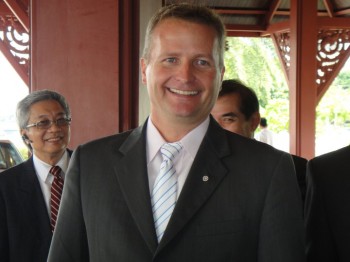 Agel Re-group?
There are strong rumours in the Direct Selling Market – Agel is re-grouping and Glen Jensen has a difficult time as CEO.

From the Agel corporate website:

Glen Jensen is an 18-year veteran of the network marketing industry, with humble roots beginning as a customer service representative while he was attending college. He believes that experience, and his subsequent climb up the network marketing ladder, was crucial to prepare him for that day in November 2004 when he envisioned the idea that has become Agel.
Agel was the result of a precise vision. Glen believed network marketing was an industry that could help change and influence the lives of all that it touched. He wanted to bring Agel to the world, and knew the company would redefine the entire nutritional industry with its unique Suspension Gel Technology. Agel utilizes revolutionary operations and processes that allow quick and effective market expansion and support around the globe.
Glen's life outside Agel centers around his wife and five children. He enjoys fishing, traveling, 4-wheeler riding and is big on playing practical jokes.
It seems there are big changes going on within Agel, we are waiting for an official press release. Keep you posted. When asked, Glen Jensen did not deny or confirm he stepped down as CEO.

[scribd id=47458735 key=key-285rx29d8u1ef127je3w mode=list]