Empowerkit Review -new replicated website software
January 5, 2011
By Team Business For Home
New Software Leads Paradigm Shift in MLM Online Marketing
Empowerkit, a new direct selling software platform, has set out to offer the solution to failed replicated websites, which will shake up business as usual and could spark a paradigm shift in the industry as said by Navid Safabakhsh- VP of Production. To schedule a demo of Empowerkit click here.
By satisfying the growing needs of distributors to personalize their websites and have more capabilities, while alleviating the compliance concerns held by direct selling companies, Empowerkit addresses the needs of both parties. And in stark contrast to most software solutions on the market, Empowerkit actually makes managing a website easy and fun through its completely visual editing system.

Replicated websites for direct selling distributors have become the commodity of the back office software suite – a mere afterthought that's taken for granted. Almost every Direct Selling company now offers its distributors basic replicated sites, and most back office suppliers have a "me too" solution included with their offerings. The industry standard for these "personalized" websites limits distributors to having a headshot photo, short introduction message, their contact information…and that's it.
But savvy distributors are frustrated and constrained by this status quo, and they're increasingly seeking out new outlets to network, recruit, and sell online, by leveraging personal blogs and social media hubs to get the word out and connect with prospects on the web.

Although replicated websites with limited customization options pacify direct selling companies' constant fear of legal compliance liabilities, they also alienate those distributors looking to take advantage of the various facets of Internet marketing. Not to mention that a larger, more challenging liability is now emerging, with more and more distributors independently creating their own websites and blogs, whereby preventing company control and oversight.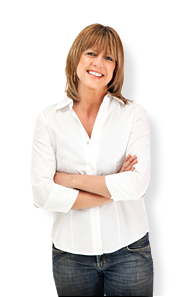 If you're a direct selling company, you know about this problem, and are aware of the compliance issues. Are you going to stand on the sidelines and wait until the problem balloons to a tipping point, which could mean a serious lawsuit? Or are you going to address this dilemma head on by proving a solution that distributors will actually value and use?
With Empowerkit, the direct selling company can tailor the look and feel of their distributor websites, set the available content options, decide what distributors can personalize, and what will be strictly controlled by corporate. Distributors can then work within the limitations set by the company.
If distributors are active in social media, they can have their Facebook and Twitter profile updates automatically publish to their websites, where visitors can "Like" and "Follow" the distributor with the click of a mouse. And once the distributor's Facebook account is entered, a custom tab is dynamically published in their actual Facebook Page, creating a Facebook-friendly version of their website to increase engagement and enrollment through the massively popular social network that distributors are flocking to in record numbers.
There's no doubt about it – the web and social media are a hotbed for network marketing, with unlimited potential for direct selling companies to foster stronger recruitment and retention of distributors. As the direct selling industry continues to grow, and with new MLM opportunities surfacing constantly, prospective distributors will become more and more picky when selecting a company to enroll with. Having a solution like Empowerkit will make those innovative companies who are ready to take the lead more competitive. And the distributors of tomorrow won't just want the types of tools Empowerkit provides, they'll demand them.

To schedule a demo of Empowerkit click here.