Jonathan Gilliam Interview – Momentum Factor
January 28, 2011
By Team Business For Home
7 Questions: Interview with Jonathan Gilliam, President of Momentum Factor
By Ted Nuyten, Chairman, BusinessForHome.org Foundation
I recently had the good fortune to get to know a rising star in the network marketing world. Jonathan Gilliam of Momentum Factor is a well-regarded industry consultant known for helping direct selling companies improve their marketing, especially online and in social media.
His current clients include several high-profile direct sellers in beverages, skin care and energy retailing. In our conversation, Jonathan demonstrated a keen eye to both network marketing and Fortune 500-type marketing (the combination is rare). Jonathan is certainly a great resource for direct selling companies seeking to meet the challenges of modern marketing and online expansion. – TN

TN: As an expert in marketing, where do you think the industry is headed?
JG: I think the tectonic shift the industry has experienced over the past decade will continue, with a continuing move to a focus on product. Years ago, it was all about recruiting momentum, then "self improvement" became the product. Now simplicity and product are king. Look at your MLM500 list – many of the fastest moving companies are pretty sophisticated marketers, but more importantly they are just easy, in every way. They typically have a great product, use a simple selling system, the comp plan is easy to understand and its pays well even if the distributor only resells and doesn't care to recruit. I think this is the way of the next several years at least. This may be heretical, but the idea of the average person stepping in to MLM and making millions of dollars has been upturned for the most part. With social media and the transparency of everything now, it's dangerous to hang your hat on that premise alone.
TN: You said you worked on an attrition project recently. How should companies deal with churn in their distributor ranks?

JG: If someone leaves, what has happened is their experience did not meet expectations. As I like to say, 'every person that drops out is a dream crushed'. More than the money or time they invested, the saddest story of a click-off is that they once really believed they could do it, so much so that they bought product and pitched their warm markets. It's a company's and leader's responsibility to make sure those folks get a taste of success early and get lots of positive reinforcement — in the form of checks, preferably. This will always lead to more production. I also believe that being honest at the top of a company is so critical – people in this industry are scientists when it comes to reading people, and although they are generally optimistic in their world-view they know instinctively when someone is trying to pull the wool over their eyes. Attrition should always be considered the number one challenge on the radar – a rise there is an indication something is wrong.
TN: Where do you think the best marketing opportunities are for direct selling companies?
JG: I love the intersection of marketing and technology. My focus is squarely on using marketing and technology to blow up the three "R's" – recruiting, retention and revenue. We find that many direct selling companies are somewhat lacking in brand appeal, especially online, so that's where we focus a lot of our time. I think it's even more important in network marketing to create an image and brand that people will love. We have to remember that distributors are identifying with a company and they don't want to be embarrassed by some cheesy marketing or come-on. But a beautiful brand and buzz-worthy message can now be distributed in so many cool ways. There are infinite ways to get a "wow" online these days, that's what makes it so much fun.
TN: Are you a marketing or technology guy, or both?
JG: Well both actually. Along with our marketing and tools development practice we have a social media management service where we design and develop and manage your entire social web for a low fee, turning it from what is usually an afterthought into real momentum-building engine. We also design gorgeous replicated sites that actually work to help distributors recruit and sell product, and we can build technologies and tools that deliver for distributors.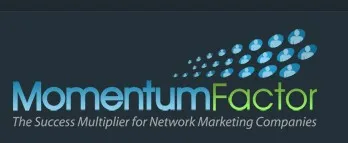 TN: What is your opinion of all the negative consumer and attack sites that target network marketing companies?

JG: We all know that some of it is deserved, but for the most part this is an industry of well-intentioned people who have made it their life mission to help others. What other industry can say that? But there are always haters, so we have methods where we can actually repair or remove damaging online comments and posts. This is another passion of ours – removing negative online search results for network marketing companies and leaders benefits the entire industry, and we love doing it. I love watching negative search results just fade away for my clients.

TN: How do you view social media for network marketers? Opportunity or threat?
JG: Both, really. I think what most people don't realize is that Network Marketing is social marketing 1.0 – this industry invented social marketing. Network marketers were the first to recommend products to people they knew or encountered and monetize their social "currency." What amazes me is that the industry was so slow to adapt to social media online – I would have thought it to be the holy grail of our industry because of its power to reach people and tell stories. I think there has been a certain fear or overwhelming kind of thing going on in the industry. But that's changing now, and most companies realize if they ignore it they will not survive, but if they do it right the opportunities are huge.

TN: If you could send a message to the industry what would it be?
JG: I guess the most important thing for companies is to create a culture of fun and belonging. The volunteer army will never reach their potential for you unless it is fun for them. People are searching for a place to belong and feel a part of something bigger than themselves, and few other business models offer that kind of personal benefit for people.
Another thing I would say is it's ok to be imperfect. These days perfection is easy to find in technology and as a result people are searching constantly for what's real, which explains why reality shows and YouTube are so popular. Flaws and blemishes are what makes us interesting and ultimately, believable. So I would say be transparent, humble and real in your messaging and in your culture.
Jonathan Gilliam is president of Momentum Factor, a marketing and strategy firm serving direct selling companies and team leaders.