BHIP Global Review 2011
May 7, 2011
By Team Business For Home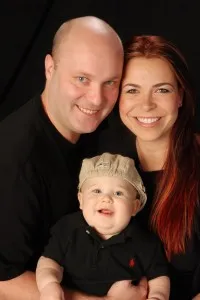 BHIP Global is an international network marketing and distribution company with worldwide operations in over 18 countries including Asia, Thailand, Mexico, Singapore, Australia and Japan. The company has over 7 years and 30 million dollars invested in company infrastructure and framework with a proven management team with personnel in over 30 countries around the world. BHIP Global's executive offices are based in Dallas, Texas, USA. The company also has offices and facilities in St. Paul, Minnesota and Branson, Missouri.
Founding BHIP Global in 2007, Terry LaCore, as Chief Executive Officer, launched a multi-tiered campaign to build his organization into a major player in the energy drink industry in North America, Central America, Europe, Oceania, and the Asia-Pacific region.
BHIP Global's management team is committed to providing a truly global playing field for people who are looking to build a long-term business around the world. BHIP Global is privately owned and powered by a global platform that will launch 30 countries in 30 months. bHIP Global launched in 2007 in the United States, Canada, and Puerto Rico. bHIP Global will expand worldwide in markets based on the demands for countries by his distributors.
Sales in 2010 reached $46 Million, with projected sales of $75-$100 Million in 2011. The company's rapid growth has taken place primarily in global markets. With the acquisition of the Ceregenex Sales Team in April 2011, BHIP Global, Inc. plans further expansion into the North American market. The company is a pending member of the DSA.
Products

Nutrition, Supplements, Skin Care
BHIP Global is known as the very first business to expose a fresh variety of energy to the industry. The propriety vitality mixture formulation that is an herbal clean energy is known as a classification originator inside the drink marketplace.
BHIP Energy is a high quality drink provided to buyers in numerous countries. This specific high-impact Item has individuals experiencing the outcomes within a few minutes and enduring for a long time. Company's doctrine is when they test it, they feel it, and definitely will wish to discuss it. Their business busting item, bHIP Energy, is now being provided by the company item marketers globally.

Compensation Plan

A binary compensation plan. As a BHIP Global Member, you may purchase products at wholesale and earn a retail profit of up to 30% on every product sold. There are six ways to earn money with the BHIP Global Compensation System. BHIP Global understands the excitement of beginning your business and quickly becoming profitable. With that, the Turbo Bonus was designed to reward you for enrolling new team members.
Retail Profits
Turbo Bonus
Star Maker Bonus
Team Bonus
Leadership Match
Leadership Bonus & Rewards

Corporate leadership – (coming soon)

Alexa Ratings, 3 months growth 200%. Worldwide rank 73,506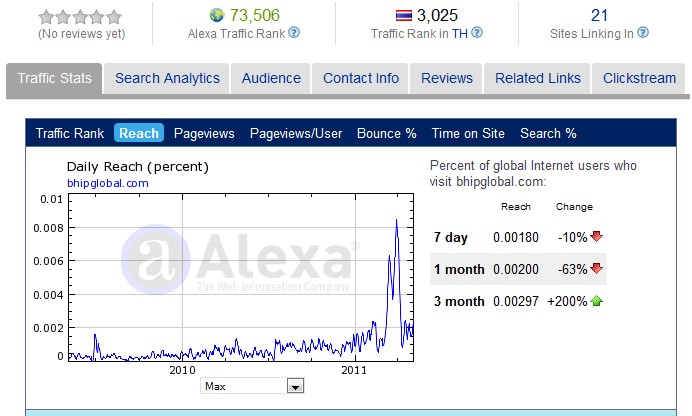 BHIP Global Top Earners, the earnings are as follows:

[private_platinum]
| Rank | Rank | Name | Company | Est. Month | Est. Year | Website |
| --- | --- | --- | --- | --- | --- | --- |
| 1 | 1 | Masa Cemazar & Miguel Montero | BHIP Global | $35,000 | $420,000 | www.bhipglobal.com |
| 2 | 2 | Carlos Medellin | BHIP Global | $30,000 | $360,000 | www.bhipglobal.com |
| 3 | 3 | Alice Heng and Jason Lu | BHIP Global | $15,000 | $180,000 | www.bhipglobal.com |
| 4 | 4 | Liza Lee & Keith De La Cruz | BHIP Global | $5,000 | $60,000 | www.bhipglobal.com |
| 5 | 5 | Kini Karo and Christina Ameua | BHIP Global | $5,000 | $60,000 | www.bhipglobal.com |
| 6 | 6 | Lucy and Leo Katal | BHIP Global | $5,000 | $60,000 | www.bhipglobal.com |
| 7 | 7 | Lion Wang | BHIP Global | $5,000 | $60,000 | www.bhipglobal.com |
| 8 | 8 | Hayley Cheung | BHIP Global | $5,000 | $60,000 | www.bhipglobal.com |
| 9 | 9 | June Lin | BHIP Global | $5,000 | $60,000 | www.bhipglobal.com |
| 10 | 10 | Graham Turk | BHIP Global | $5,000 | $60,000 | www.bhipglobal.com |
| 11 | 11 | Daina Kahu and Daniel Cook | BHIP Global | $5,000 | $60,000 | www.bhipglobal.com |
DISCLAIMER:
The information contained in this website is for general information purposes only. While we endeavour to keep the information up to date and correct, we make no representations or warranties of any kind, express or implied, about the completeness, accuracy, reliability, suitability or availability with respect to the website or the information, products, services, or related graphics contained on the website for any purpose. In no event will we be liable for any loss or damage including without limitation, indirect or consequential loss or damage, or any loss or damage whatsoever arising from loss of data or profits arising out of, or in connection with, the use of this website. Through this website you are able to link to other websites which are not under the control of Business For Home. We have no control over the nature, content and availability of those sites. The inclusion of any links does not necessarily imply a recommendation or endorse the views expressed within them. Every effort is made to keep the website up and running smoothly. However, Business For Home takes no responsibility for, and will not be liable for, the website being temporarily unavailable due to technical issues beyond our control.
[/private_platinum]