Monavie Top Earners Review
May 24, 2011
By Team Business For Home
Todd Hartog, Kelly Bangert, Calvin Becerra and Joe Licciardi are successful Royal Black Diamonds in MonaVie with combined 600,000 distributors in the MonaVie organization.
Joe Licciardi is Todd Hartog's upline. Together, this Team of leaders have created one of the strongest line of sponsorships in MonaVie, and because of this, the success within their organization is un-parallel in the MLM industry. They specialize in building International teams around the world, and all 4 work closely together in opening up new foreign markets for MonaVie.
The combined estimated earnings for Todd, Kelly, Calvin and Joe is $5 million a year!
MonaVie burst onto the scene in 2005 and has quickly become a leader in the health and wellness industry. By providing an avenue for better health and financial well-being through its premium quality nutritional products and rewarding opportunity, MonaVie offers a timely solution to today's challenges.

MonaVie blends antioxidant nutritional power with an opportunity that can allow you to capitalize on the surging health and wellness industry. From powerful antioxidant support to joint, heart, and immune health, MonaVie body-beneficial products provide the nutrition you need for a healthy and active lifestyle.

By becoming a MonaVie independent distributor, you can share MonaVie products with others while taking advantage of the rewarding compensation plan—with 10 ways to earn Income:
DIRECT SALES AND PREFERRED CUSTOMER BONUS


TOP RETAILERS BONUS

BULK ORDER BONUS

FIRST ORDER BONUS

STAR MAKER BONUS

TEAM BONUS

GROWTH BONUS

EXECUTIVE CHECK MATCH BONUS

LEADERSHIP BONUS

MULTIPLE BUSINESS CENTERS
After more than 14 years in the tanning salon industry and law practice, Todd and Angelique Hartog had built quite a collection of different M.L.M. opportunities." I had built up quite a wall of resistance to it all. Nothing made any sense. I almost missed out on MonaVie when it came along." One day in June of 2007, Todd's friend, Joe, dropped by with some bottles of juice to share with Todd and Angelique. "We didn't think there was a net work marketing aspect to it. We just thought it was fruit in a bottle."
But a few days later, Joe called Todd with some astonishing news. "He told me he was going to sell his fitness centers, get out of real estate, was going to travel around the world, would be making a million dollars annually by December and was going to get a free Mercedes. I made a decision right then. I told him, Joe, what ever you're doing, I want to do the same SIGN ME UP!
Todd and Angelique had never been taught anything about network marketing. But one thing they knew: "If you want to make money, you follow the people who are making money."
Todd was on the BrigHart.com and R3Global.com websites for at least two hours each night, reading, learning, and printing off everything he could find! Then, he pointed everyone he brought into the business to the same websites. "That's how I grew so fast," he explains. "They've got a formula that's endlessly repeatable."
Follow the M.A.P. book. 90 days to Blue Diamonds-127 days to Black Diamond Monavies fastest Black Diamonds. Todd and Angelique also find great value in the R3Global meetings and conventions. "If you can get your people to those, they are life-changing experiences. I mean, forget the network marketing. What you learn about life is just priceless."
https://www.youtube.com/watch?v=s0PC7uzzvA4
Kelly and Jill Bangert are Royal Black Diamonds:
Blue Diamond in 3.5 Months

Black Diamond in 5 Months

Royal Black Diamond in 9 Months

Kelly Bangert did not know how he was going to provide for his wife, Jill Bangert, and daughter a few years ago. Kelly and his wife Jill were no longer willing to give up their lives toward something that didn't bring freedom.
Therefore, when they were presented with the MonaVie opportunity, they gave it serious thought. Some of their first questions were, Who owns the company? What kind of people are they? What have they done with their lives? After extensive due diligence on the opportunity and company leaders, Kelly decided to enroll.
Because experience had shown him that he wanted a life of time-freedom and residual income, Kelly decided not to scramble after short-term financial satisfaction. For the kind of long-term stability Kelly saw that his new company would need, he determined to devote time in the beginning to build a strong foundation.
Therefore, he did not focus on making money at first, but rather on vigilant training. He carefully crafted his organization so that he could share a lifetime of freedom with his family and those that rose with him. He knew that a short-term sacrifice in the beginning would soon give him a lifetime of free-time.
Kelly: Our system is easy to duplicate and you get paid 8 different ways. Ordinary people just like you and I can make good money helping one another. Don't let an amazing opportunity pass you by. Bottom line… if you don't make money… we don't make money. It's that simple. We have a team of people ready to help our team accelerate the business.

https://www.youtube.com/watch?v=hjt257a8uD0
Calvin Becerra lives in Corona, California, USA as in Thailand where he has his second home.
Just before being introduced to MonaVie Calvin was involved in the real estate industry. When we was approached with MonaVie from his neighbour – (Kelly Bangert) he pretty much had his back up to the wall financially.
Even though he was looking for financial options he was avoiding MonaVie like the Black Plauge.
So bad in fact that after Kelly Bangert shared a free bottle with him, Calvin did everything he could to hide from his next door neighbour….the Juice Man. After a few weeks Calvin finally looked at the business model with MonaVie and instantly saw what he called, Liquid Real-estate.

MonaVie is a billion dollar company that has a vision of becoming a 20 billion dollar company in 20 years and I will be here to experience it with many new partners. It is important to understand that MonaVie is not a start up company, it is a proven company that has shattered virtually every MLM record in this industry.
Where most start up companies fail within their first two years, MonaVie is only 5 years old and we have done what no other young company has ever done.
This is my first experience in the network marketing industry and in my first 8 months I became the youngest Black Diamond in the company at 27 years old. It doesn't matter what your background, ethnicity, age, gender or religion…in MonaVie, anyone can be successful when on the right team.
It's as simple as getting started and consuming our products. When you can show them how to get started as you did, the business takes on a life of its own.

https://www.youtube.com/watch?v=OPZGxGgbaTI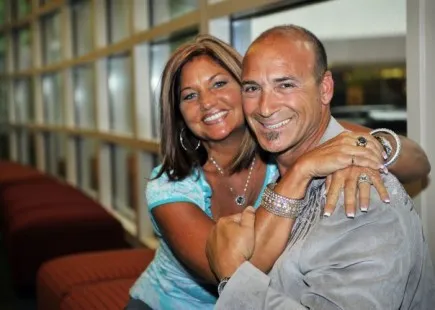 Joe Licciardi: I have spent most of my life as an entrepreneur – making money and spending it just as fast. After 27 years of working in the health and Fitness industry (owning health clubs and fitness centers), I felt I was no longer being challenged, and started looking for another vechicle. In 2006, I joined my wife in the Real Estate industry, who had been involved for 10 years and had done very well. But as life would have it, timing would not be on my side and I missed the market.
Here in southern CA, the Real Estate market crashed, and crashed hard in 2006. No matter what I did, nothing was happening. After several months of no income, we were out of our savings and wondering, what were we going to do. Having Faith in God, we knew that He would provide for us, we just didn't think it would come in the form of a bottle. After saying no for 8 months to the MonaVie opportunity, I decided to at least drink it, and see what happens.
Well, with the significant nutritional experience I received, I knew I was on to something and decided to hit the ground running. And that I did. We achieved that rank of Gold in 14 days, Emerald in 54 days, Blue Diamond in 90 days, and Black Diamond in 6 months. This journey has been one of the most fulfilling experiences in my life. Not because of the ranks we achieved, but because of tens and thousands of lives we have changed.
We have help to create 5 millionaires like us, now that is life changing. oday, our business has not only grown here in the US, but now we have a very strong International business with the much of my focus in Asia. My family and I live the Dream life that many only hope for, with all the income we could ever have dream of, and the time freedom to do whatever we want.
https://www.youtube.com/watch?v=aNtmk2Uh3V0