Javalution Coffee and Youngevity Merger
June 18, 2011
By Team Business For Home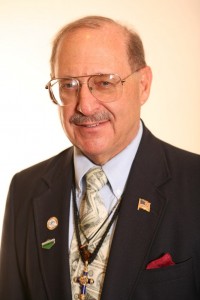 SOURCE: Javalution Coffee Company June 17, 2011 3:54 ET
Javalution Coffee Company (JCOF) Inks Merger Agreement with Youngevity® Essential Life Sciences
Press Release Source: Javalution Coffee Company On Friday June 17, 2011, 3:54 pm
MIAMI, June 17, 2011/PRNewswire/ —
Javalution Coffee Company (Stock Symbol: JCOF) announced today the signing of a definitive merger agreement with Youngevity Essential Life Sciences. Privately-held Youngevity is a 14-year-old global direct marketing company that has been supplying hundreds of thousands of customers and resellers with innovative products since 1997. It has customers in more than 65 countries and over 30,000 active distributors in the United States. The company is headquartered in San Diego, CA with over 60 full time employees.
Executives at Youngevity said that the merger not only provides a solution to the growing demand for additional products in several major categories for people seeking a healthy lifestyle, such as coffee, supplements, weight loss, energy drinks, and cosmetics, but also strengthens the company's business opportunity for entrepreneurs worldwide as it expands globally.
We believe that joining together with the Youngevity team is a perfect marriage for Javalution, said Dave Briskie, CEO of Javalution.
We expect that combining the excitement of the coffee industry with the high speed growth of Youngevity's direct selling organization will positively impact the growth of the JavaFit brand and maximize shareholder value. Our two companies' cultures are perfectly aligned. We have a shared vision as to how to achieve worldwide growth. I am elated with this merger because it will help us aggressively grow both our commercial coffee roasting division and our direct selling business.

We've been searching for the right opportunity to enter the coffee market while keeping our long-standing emphasis on health and wellness, said Dr. Joel Wallach, Chairman and Founder of Youngevity.
Javalution shares our philosophy and passion for healthy products and healthy lifestyles. We look forward to bringing greater emphasis to Javalution's functional coffee in this expanding market. Youngevity has spent the past decade developing strategic alliances with companies such as Soul Purpose Lifestyle Company, which operates under the same structure as their wholly-owned subsidiaries such as Drink ACT, Youngevity Mineral Makeup and Youngevity Botanical Spa.
Corporate leadership Youngevity

From left to right: Dr. Ma Lan – Co-Founder, Steve Wallach – CEO, Michelle Wallach – CEO, Wiley Hurt – CEO, Vanessa Hunter – VP of Marketing and Public Relations, Brent Jensen – Vice President of Business Development, Chris Nelson – Chief Financial Officer

Youngevity Top Producers

From left to right: Todd and Darcie Smith, Blake and Naibi Graham, Corey Gold, Barbara Lukehart, Denice and Tom Chenault
Steve Wallach, President and CEO of Youngevity stated, We believe fortified coffee could be even bigger than the super juice category in direct sales. Youngevity is extremely excited to lead the charge both domestically and internationally with this next market-driving product. Both our business models are aligned with the idea of growing through strategic acquisition. We are eager to be in the coffee business and we are committed to assisting Javalution with their aggressive growth plans in the coffee category. I believe that JavaFit's stock option program for their distributors is a cutting edge innovation, and I look forward to providing this opportunity to all of our distributors as well.
Chris Nelson, CPA, Youngevity's CFO stated; Youngevity has been experiencing substantial growth and we intend to accelerate that growth over the next several years. With this merger, we estimate that the combined entity is on track to achieve a 2011 revenue goal of over $40 million. Youngevity has been consistently profitable over the last 14 years. This strong financial position, combined with Javalution's exciting growth, has the company well positioned to become fully reporting so we can meet the qualifications of other major stock exchanges. Our goal is to drive market valuation for the entire Youngevity/Javalution family, creating healthy returns on investments.
Scott Pumper, Javalution's President, said, This is a great moment for all our shareholders, Independent Coffee Brokers and the JavaFit Brand. Since 2003, we have had lofty goals and big plans to grow the JavaFit Brand. It is a privilege to partner with Youngevity, whose executive team has combined direct selling experience well in excess of 100 years. They have a flawless reputation and great leadership. Our culture and vision are totally aligned with theirs.
John Rochon, Chairman of Richmont Holdings and head of Javalution's investment committee, said, We believe this merger is a brilliant move and that the way to generate impressive sales growth for coffee is to penetrate multiple sales channels. By teaming with Youngevity, JavaFit coffee gains a much larger presence in a powerful channel, direct sales. I know firsthand the power of this channel. It's common sense that the more people selling your product, the more your sales will grow. Coffee is the second most popular beverage in the world, behind water — almost everybody wants it and JavaFit coffee has a unique twist. Coffee doesn't conflict with any other direct sales product, so anyone should want to participate. Combine all that with an
established and growing direct sales force and you have something really potent. This remarkable team has an exciting vision and this merger is a major step toward achieving it.
Full details of the transaction will be available upon closing of the merger, which is scheduled for June 30, 2011.
About Youngevity
Youngevity Essential Life Sciences is a nutritional company dedicated to improving lifestyles by promoting vibrant health and flourishing economics. It is the company's mission to deliver the finest array of technologically advanced essential and beneficial product available. Originally founded in 1997 by Dr. Joel Wallach, BS, DVM, ND and Dr. Ma Lan, MD as AL Global, Inc, the company adopted the name Youngevity® in 2006. Youngevity is the only network marketing company to have an authorized FDA Health Claim. Dr. Wallach's research has resulted in the publication of more than 70 peer reviewed and referenced journal articles in the field of nutrition and pharmaceutical research, and he has made major contributions to numerous multi-authored text and reference books on these subjects. The company, headquartered in San Diego, operates out of a 65,000 square feet class A facility with over 60 fulltime employees. More information regarding the company can be found at
www.Youngevity.com.
About Javalution Coffee Company
Javalution Coffee Company is a fully vertical coffee roasting and distribution company, owner of the direct marketing brand JavaFit and the retail brand Cafe La Rica, as well as the category creator of functional gourmet coffee. The company's wholly owned subsidiary is CLR Roasters. For more information please visit the company's website at www.javalution.com.
About Richmont
Richmont is a 25-year old holding company based in Dallas, TX. Its founder, John Rochon, is an investor who has been engaged in acquiring, managing and growing companies over a 35-year career in such industries as consumer products, international trading, banking, marketing, publishing and manufacturing. Some of Richmont's major investments have included Avon, Maybelline, Armor Holdings, Royal Appliance/Dirt Devil, Black and Decker, RealPage Inc., the Dial Corp and Harvey's Casinos. Mr. Rochon served for more than a decade as chairman and CEO of a global, Fortune 500 premium brands company. Prior to that, he held various positions of international scope related to consumer goods, the fashion industry and the chemical industry, providing services to the food and beverage, healthcare and hospitality markets. (www.richmontholdings.com)