My Shopping Genie Busted by Andrew Burling
June 13, 2011
By Team Business For Home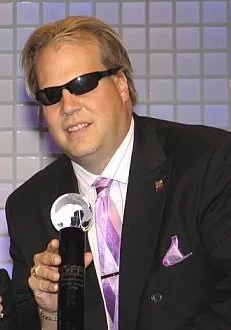 Andrew Burling was the Nr. 2 Top Earner in My Shopping Genie.

Business For Home has warned against MSG in September 2010, see this post www.businessforhome.org/2010/09/my-shopping-genie-review-not-so-good/
This what Andrew Burling has send Business For Home:
---
Mon, Jun 13, 2011 at 8:20 PM
Hi Ted
Great post/news on My Shopping Genie!!
For the record we were TERMINATED UNJUSTLY from MSG. I think they did not want to pay us all the money we had earned.
They owe us TENS OF THOUSANDS OF DOLLARS, and after asking, then begging, then threatening to get paid, they turfed us! We were turfed on June 6, 2011. We were accussed of CROSS SPONSORING, but we were not even in another Company.
The GENIE is a dirty gang of thieves and liars. This is not good news for our great Industry. If you need any questions, let me know!
Thanks Ted!
Appreciate All You Do!
Cordially,
Andrew W. Burling

---
From our previous post:

John Van Deurzen – Canada

$100,000


Andrew Burling – USA

$50,0000


Frankie Lawler – USA

$50,000


Chuck Williams – USA

$50,000


Sergei Kotcherine – Russia

$5,000


Simon Brookes – UK

$50,000


Kalpesh Patel – UK


$29,000


Linda Chatham – Australia

$5,000


Craig Wotton – Australia


$5,000


Chuck & Cheryl Alimena – USA


$5,000


Emmanuel Kuye – UK


$5,000


Joe Mhamed – Canada


$5,000

---