MLM Start Up Conference USA 2011
July 18, 2011
By Team Business For Home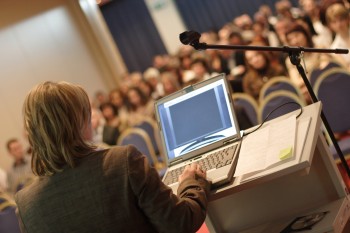 A Conference For New and Young MLM and Party Plan Companies
Direct Selling Edge Conference – Las Vegas – USA – 22 & 23 September 2011

If you're someone thinking about launching an MLM and you're intimidated with the countless details, the Direct Selling Edge conference is designed to provide as MUCH information as possible.

Professionals from multiple disciplines in the industry are coming together to educate soon-to-be MLM and Party Plan business owners. Attendees are set to receive over 20 hours of education from top notch industry professionals. After adding up the hourly rates, attendees are walking away with well over $5,000 worth of consultation.

The key to winning in business in today's competitive landscape is leveraging information from the right sources. With the Direct Selling Edge conference, industry experts from multiple disciplines are coming together for the ultimate MLM and party plan startup conference. The right information can save you countless hours of frustration, tens of thousands of dollars and help you avoid some of disasters suffered by predecessors.

Covering the following topics:
From left to right the keynote speakers: Kevin Thompson, Jay Leisner, Joe Craft, Jonathan Gilliam, Victoria Dohr
MLM Compensation: Learn the differences between the many different forms of compensation and assess factors to help you identify the right plan for your business.

MLM Legal: Learn of the challenging legal obligations required by all direct selling companies.

Legal Insurance: Discussing several simple methods to legally fortify your business from regulators and class action attorneys.

MLM Software: Discussion over the technical requirements inherent with all MLM companies. Learn specific information designed to help you choose the proper functionality that works best for your business. It's information, not a sales pitch.

Leveraging Social Media: Discussion by brand and marketing expert over the techniques and importance of creating "talkable brands." Learn what marketing strategies are working well for MLM companies today.

MLM Accounting: Learn from a CPA of the tax obligations inherent with most MLMs today. Discussion will include a thorough session on sales tax reporting requirements per state.

Merchant Account Processing: Learn from a banking professional of the potential dangers of getting paired up with a bad processor. Also learn specific methods to improve your odds of receiving approval from the banks, which can be a challenge for startups.

Personalized Sessions: Schedule a personal, 30 minute session with any of the presenters during the evening hours between 5 and 8 pm.

And much, much more!
The cost of a ticket: $199. And if someone feels they were ripped off, they get their money back, no questions asked. There's too much money at stake to leave anything to chance. If you're going to do it, do it right.