Visalus signs up 2 More Leaders
July 6, 2011
By Team Business For Home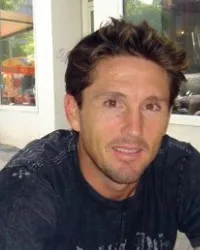 Former American soccer forward who played for the United States national team Joe Max Moore and Co – Master Distributor of Xowii left Xowii/Evolv to go to Visalus.
He played professionally for clubs in Germany, England and the United States. He finished his career with the New England Revolution of Major League Soccer.
In addition to his club career, Moore earned 100 caps, scoring 24 goals, for the U.S. national team between 1992 to 2002. During those years, he was part of U.S. teams at the 1992 Summer Olympics and the 1994, 1998 and 2002 FIFA World Cups. (Source Wikipedia)

https://www.youtube.com/watch?v=EiM2Dig-JUs
Kim Willis reports Larry Beacham Quits Numis – Joins Visalus.

Marketing wizard Larry Beacham has shocked the industry by leaving Numis Network and hitching up to mega growth nutrition company, Visalus. Maybe Larry saw the writing on the wall with Numis, and decided to leave because of slowing growth. No such problems with Visalus, which is verging on hyper growth.
It's an unusual move for Larry simply because Visalus is more of a traditional mlm/network marketing business.
The last few years Larry has become an online specialist and has generated most of his income online. It will be interesting to see how Larry goes with his new venture.