Jason Boreyko launches SevenPoint2
August 24, 2011
By Team Business For Home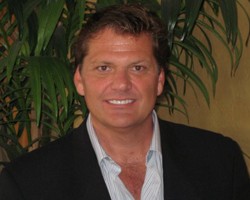 Jason Boreyko, Sam Adams and Howard Cohn will launch a New MLM Company SevenPoint 2 .
The companies vision is to introduce a 90 Day Alkaline Weight Loss Challenge and launch a Worldwide Alkaline Movement. The products are designed and formulated to assist you and your body to a healthy 7.2ph balance easily. The mission Alkalized & Energized 4 Life, made easy.
Jason Boreyko is a second generation network marketer. At the tender age of 5, his father had him packing Amway boxes.
He started his networking career at 18, after a few failures and some false starts, he reached the top five income earners of a $200 Million Dollar company by the age of 26. He was the CEO & Co-Founder of New Vision International together with his brother BK Boreyko (Vemma).
Products
7.2 Shake: This Vegan based shake is free of allergens – soy free, whey free, and gluten free. The shake assists your body in burning fat and becoming alkaline all at the same time.
7.2 Greens: These Greens that have dozens of healthy green foods and cereal grasses in a powder form that you mix in a beverage (water).
7.2 Alkaline Booster: After having an acidic meal and beverage(s) this product works instantly to bring you from acidic pH levels to alkaline..
7.2 Cleanse: This product helps you keep things moving so your body is less likely to become acidic. You can use it for daily cleansing, maintenance or take more for a Power Cleanse.
7.2 Control: This product helps to suppress your cravings so that you don't have the desire for foods that don't support your weight loss goals.
7.2 Coffee Tabs: Helps neutralize highly acidic beverages and makes them alkaline. Your super acidic beverage has now become healthier

Management Team:
Jason Boreyko, CEO & Co-Founder
Under his leadership New Vision created one of the most legendary marketing systems in The industry. The Dead Doctors, Don't lie audio cassette that sold more the 40 million copies, making New Vision the fastest growing Network Marketing company to reach $100 Million Dollars in Sales in just 13 months!
Under Jason's leadership, New Vision generated over $1,000,000,000 in combined Sales in just seven years and recruited over 1.4 million distributors with offices in Japan, Canada, Australia as well as the United States. The number of employees under his watch grew to over 500. Jason's proudest accomplishment is that his team was able to created 40 Millionaires and generated over $350,000,000 in commissions for its members.
Jason is currently the CEO & Co-Founder of SevenPoint2 located in Newport Beach, California. SevenPoint2 is currently introducing a 90 Day Alkaline Weight Loss Challenge to North America. Experienced in both the corporate side of the business as Owner and CEO of his own networking company and as a top Distributor for other companies, Jason surely knows the secret of success in this business.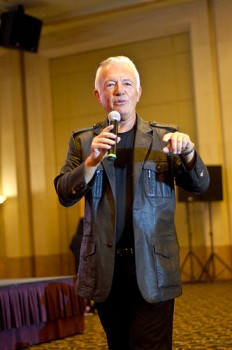 Sam Adams, Co-Founder & Executive Vice President Marketing
Sam's ability as a public speaker to inspire and motivate people is his strongest attribute and most sought-after gift. He is able to paint the vision and mission of a company in such a way, so as to appeal to the hearts of the masses and create a movement in any mindful & genuine business. He invites people to join a mission where they can show up for all they are, and he has a knack for leading the motivated ones to very high levels of success. He is the voice of SevenPoint2 and in fulfilling his personal dream of making an enormous difference on this planet, positively affecting the lives of millions, Sam will ensure that this company with a conscious will be anything but just another network marketing company.
Sam has always had a keen interest in health, wellness, and nutrition. You will see dozens of natural supplements lining his kitchen counters. He remembers spending many precious moments with his grandmother whose hands were orange in color from juicing carrots while she was reputed as the town's health nut. He says, I guess it runs in my genes. Past accomplishments include creating a massive health movement with a mineral supplement called Km, that in spite of its nasty taste, grew to a $250 Million a year business with over 500,000 distributors.
Most recently, Sam was brought on as the master distributor for an energy and wellness company in the MLM industry sector. He took company sales from $40,000 a month and drove them to $25 Million the first year under his guidance and leadership. Sam say's Alkalinity is the best kept secret on the planet. When we landed here on earth our Ph was set by God at 7.365 (which is also the Ph of human blood)…like an Fm dial setting, when the human dial is off and our alkalinity is lower than 7.365, we open ourselves up to static, to poor performance, to risk of harboring diseases. All disease starts and thrives in an acid Ph body…educate yourself and read Alkalize or Die by Ted Baroody.
When I believe in something, I am capable of moving mountains…and I believe SevenPoint2 is the next Billion Dollar Company! Sam Adams.
Dr. Howard Cohn, DC Co-Founder & Executive Vice President Product Development
Dr. Howard Cohn has been president and founder of Cohn Chiropractic Group, Inc. (dba. Health Dynamics Center) since 1990. He has been a Board member of International College of Applied Kinesiology. His professional training and education spans more than two decades. He earned a Bachelor of Science in Biology in 1986 from State University of New York at Plattsburgh. He received his Doctor of Chiropractic Degree in 1989 from the Los Angeles College of Chiropractic. His post-graduate work includes, Applied Kinesiology (AK), Neuro-Emotional Technique (NET), Total Body Modification (TBM), Neuromodulation Technique (NMT), Directional Non Force Technique (DNFT), Nutrition Response Testing (NRT), Contact Reflex Analysis (CRA), Nambudripad's Allergy Elimination Technique (NAET), Network Spinal Analysis (NSA), and Quantum Neurology (QN).
Dr Cohn has lectured and taught internationally on the subjects of diet, nutrition, and natural and alternative health care. He's spent over 17 years in the direct sales and network marketing industry as a product and sales trainer and has been intimately involved in product development and testing of thousands of nutritional and health products since 1990. Dr Cohn believes the body was designed to heal itself as long as its given the basic building blocks in order to do so and is allowed to function free of interference.
Daniel M. Cortes, Chief Financial Officer
Dan Cortes has 15+ years of financial management experience in various capacities. He started his career with KPMG in their Phoenix Office. After spending 9 years at KPMG, Dan moved into financial management positions in private industry. Dan has a broad range of experience in finance, operations, accounting and taxation and has worked in the direct sales, wholesale, manufacturing and real estate industries. Dan was the CFO of a $100 Million Dollar a year Network Marketing Company in Tempe Az. He is a CPA and a member of the AICPA and the Arizona Society of CPAs.
Dan graduated with honors from Arizona State University with a B.S. in Accounting.