Youngevity Essential Life Sciences Joins With Financial Destination (FDI)
August 18, 2011
By Team Business For Home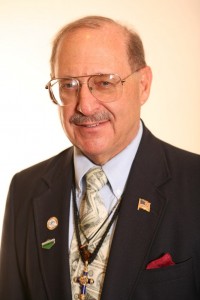 Addition of New Categories and Customer Relationships Fuels Company's Aggressive "Consumer Cloud" Growth Strategy SAN DIEGO, August 15, 2011
Youngevity Essential Life Sciences, a global direct marketer of lifestyle and nutritional products and gourmet healthy coffee, announced today that it is acquiring Financial Destination, Inc. (FDI), a nationwide direct marketer of financial, telecommunications, and health and wellness-related services.
Youngevity is a wholly-owned subsidiary of AL International, Inc. (JCOF-PK). FDI has annual sales of approximately $10 million and the combined company is now tracking at over $50 million in sales revenue for 2011. The complementary strengths of the combined organizations will fuel Youngevity's aggressive growth strategy and add another cross-marketing dimension to its multiple lines of products and services, according to Steve Wallach, Youngevity's CEO. Youngevity offers more than 400 products and recently announced the first step of its international expansion.
FDI's sales force now will be able to offer the full range of Youngevity lifestyle products as well as JavaFit coffees to their customers, while Youngevity and Javalution sellers now will be able to add FDI's financial benefits to their line. "We are right on track with our plan to grow both organically as well as through acquisition and merger. We are creating a 'network of networks' that brings together independent entrepreneurs and vast numbers of customers," said Wallach. "FDI offers very attractive financial benefits to consumers. They represent an important and exciting piece of the structure we are building. There are more pieces still to come."
"This transaction validates our acquisition model and shows how we are building the consumer cloud concept. We have gained a profitable, $10 million business without the issuance of any stock shares or cash," noted Youngevity's CFO Chris Nelson. He said it will be funded through operations, similar to deals in June in which Youngevity acquired R-Garden Inc., a seller of nutritional products, and Bellamora, a seller of skin care products.
Wallach said that the financial benefits offered by FDI's services, such as discounts on pharmacy and telecommunications purchases, add new value for Youngevity's sales force to bring to its customers. "This shows how serious we are about becoming a leader and an innovator in using the power of direct sales to touch people's lives in multiple ways," he said.
Bill Andreoli, founder of FDI and a veteran of 22 years in direct sales, will become president of Youngevity. "Bill and his management team have done a phenomenal job with FDI. We are delighted to be gaining the benefit of their experience for the combined company's leadership team," said Wallach, who noted that FDI's four senior executives each brings more than 20 years of direct sales experience to the Youngevity management team, including direct sales industry icon, trainer and former Excel Communication top earner Steve Schulz.
"FDI's distributor training and recognition programs are second to none in our industry. They will take our company to the next level," said Wallach. Andreoli said that teaming with Youngevity brings major new marketing opportunities to FDI independent marketing directors. "Our team is thrilled about having access to the gourmet coffee line, to hundreds of consumable products and to international marketing opportunities. Consumers want to simplify their lives, stay healthy and achieve financial stability. By joining with Youngevity, we can offer a huge array of solutions that consumers are looking for," he said. "This partnership furthers our company's short-term and long-term goals."
FDI has approximately 100,000 customer contacts and nearly 10,000 active marketers. Since January, more than 200,000 consumers have used FDI's free pharmacy discount card, saving over $3 million. The card offers discounts of up to 85% at major pharmacies such as Walgreens, CVS, Target and Wal-Mart. "We touch tens of thousands of people every day, helping them save money and giving them valuable financial benefits at a time when everyone is searching for savings. We're excited to be able to bring these customer relationships to the 'consumer cloud' that Youngevity and Javalution are building."
Youngevity Corporate leadership
From left to right: Dr. Ma Lan – Co-Founder, Steve Wallach – CEO, Michelle Wallach – CEO, Wiley Hurt – CEO, Vanessa Hunter – VP of Marketing and Public Relations, Brent Jensen – Vice President of Business Development, Chris Nelson – Chief Financial Officer

About FDI
FDI (www.financialdestination.com) is a marketing company offering an array of health and wellness, financial and lifestyle benefits and services. From free pharmacy discount cards to state-of-the-art financial benefits and many lifestyle-enhancing perks, FDI touches tens of thousands of persons every day in a positive way, showing average Americans how to save money, make money and create wealth. Founded in 2003 by New England entrepreneur William Andreoli, FDI's mission has always been to empower people, level the playing field and put the odds in everyone's favor to win.
About Youngevity
Youngevity Essential Life Sciences (www.youngevity.com), a wholly-owned subsidiary of AL International, Inc., is a nutritional and coffee company dedicated to improving lifestyles through vibrant health and flourishing economics. Founded in 1997 by Drs. Joel Wallach, DVM, ND and Ma Lan, MD, Youngevity is the only network marketing company with an FDA-authorized health claim. CLR Roasters, a coffee roasting and distribution company, is a wholly owned subsidiary.
On July 11, 2011 Youngevity merged with Javalution Coffee Company (www.javalution.com), which owns and distributes Café La Rica and other brands, which are distributed to retailers. Javalution also roasts the JavaFit® brand of coffee with health benefits.