Youngevity Review 2011
June 2, 2011
By Team Business For Home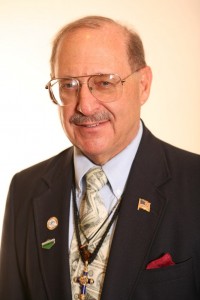 Youngevity is a privately-held company dedicated to delivering nutritional and healthy lifestyle solutions to help people throughout the world live younger, longer.
Established in 1997 and headquartered in San Diego, California, USA , the company offers a wide spectrum of high quality, technologically advanced wellness and personal care products designed to help health-conscious individuals achieve their health and lifestyle goals.
The Founder is Dr. Joel D. Wallach, a biomedical research pioneer, Dr. Wallach spent more than 40 years in the field of Veterinary Medicine, observing and researching the effects of individual nutrients on animal health, before becoming a Naturopathic Physician in 1982.
Today, Dr. Wallach is highly regarded for his research on the health benefits of selenium and other minerals, and is fondly referred to by many as The Mineral Doctor and the Father of Liquid Mineral Supplementation. He currently dedicates his time to lecturing throughout the world on the therapeutic benefits of vitamins and minerals, and on lobbying the U.S. Food and Drug Administration on behalf of the dietary supplement industry.
Est. revenue 2010 $36 million, Active Distributors 30,000
Products

Nutrition, Personal Care, Vitamins, Weight Management
Youngevity offers hundreds of some of the most technologically advanced health and personal care products available. The company goal is to provide health conscious consumers innovative products to help achieve health and wellness on the inside and out. The product line keeps expanding, driven by our commitment to offering a full-spectrum of integrated solutions to help customers achieve a healthy and vibrant lifestyle! Youngevity offers a wide spectrum of product options that spans:
Dietary supplements (mineral-based liquids, whey protein powders, capsules)
Sports nutrition
Essential oils
Skincare and cosmetics
Lifestyle products (pets, spa and bath, garden)
The products are developed under the guidance of a Medical and Athletic Advisory Boards that include some of the most respected names in the fields of health, wellness and nutrition.
Youngevity's commitment to quality ensures that each product is:
Formulated using the highest quality ingredients in state-of-the-art laboratories
Manufactured according to the highest standards of quality
Manufactured in facilities independently certified for Good Manufacturing Processes (GMP).
Youngevity is a certifying subscriber of the Organic Materials Review Institute (OMRI), a national non-profit organization that provides independent review of products intended for use in certified organic production, handling, and processing.
Compensation Plan

Unilevel compensation plan. Youngevity has one of the most generous compensation plans in the industry. It's called the Stairway to Success. This payment structure essentially allows you to sign up as many associates as you can. As they advance through the organization, your income will grow. Your personal compensation depends on your ability to identify like-minded individuals to join your organization and to guide them to eventually become Leaders themselves.
Corporate leadership
From left to right: Dr. Ma Lan – Co-Founder, Steve Wallach – CEO, Michelle Wallach – CEO, Wiley Hurt – CEO, Vanessa Hunter – VP of Marketing and Public Relations, Brent Jensen – Vice President of Business Development, Chris Nelson – Chief Financial Officer

Alexa Ratings, 3 months growth 17%. Worldwide rank 161,671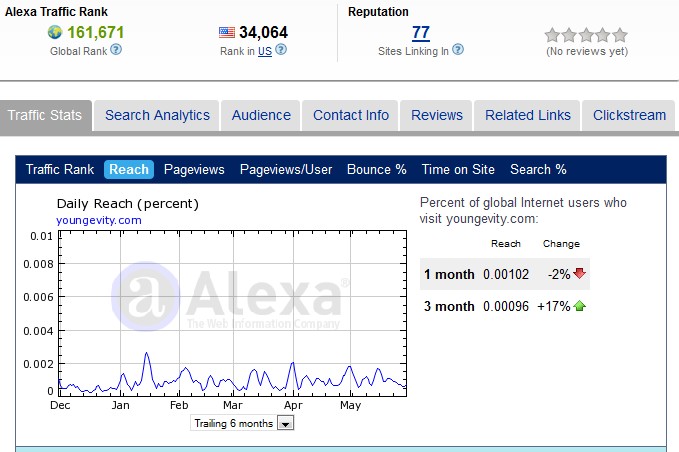 Top Producers [private_platinum]

From left to right: Todd and Darcie Smith, Blake and Naibi Graham, Corey Gold, Barbara Lukehart, Denice and Tom Chenault
Top Earners, the est. earnings are as follows:

DISCLAIMER:
The information contained in this website is for general information purposes only. While we endeavour to keep the information up to date and correct, we make no representations or warranties of any kind, express or implied, about the completeness, accuracy, reliability, suitability or availability with respect to the website or the information, products, services, or related graphics contained on the website for any purpose. In no event will we be liable for any loss or damage including without limitation, indirect or consequential loss or damage, or any loss or damage whatsoever arising from loss of data or profits arising out of, or in connection with, the use of this website. Through this website you are able to link to other websites which are not under the control of Business For Home. We have no control over the nature, content and availability of those sites. The inclusion of any links does not necessarily imply a recommendation or endorse the views expressed within them. Every effort is made to keep the website up and running smoothly. However, Business For Home takes no responsibility for, and will not be liable for, the website being temporarily unavailable due to technical issues beyond our control.

[/private_platinum]