Hall Of Fame Internet Marketers
September 26, 2011
By Team Business For Home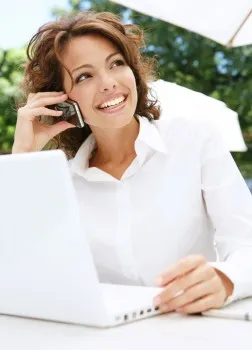 The Top of the Internet Direct Selling Marketers. Internet marketing, also known as digital marketing, web marketing, online marketing, search marketing, is referred to as the marketing of products or services over the Internet.

Marketers who can drive loads of prospects to websites for a small fraction of traditional advertising budgets. Some have mailing lists up to 3 million subscribers, some have one primary opportunity, others believe in multiple streams of income.

Sometimes they are behind the curtains in opportunities.They build recent programs as, Stiforp, AutoXten, Skinny Body Care, MLSP, Carbon Copy Pro, Magnetic Sponsoring, Unaico, That Free Thing, and many others.

Marketers who can make a business opportunity an huge success. Masters in article or video marketing. The innovators!

They are truly:
The Masters of Internet Marketing…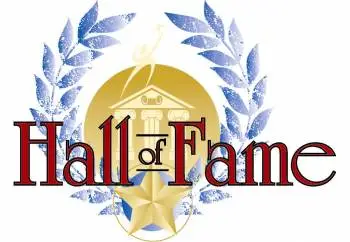 | | | | |
| --- | --- | --- | --- |
| | | | |
| Aaron Raskin | Cedrick Harris | Darren Olander | David Wood |
| | | | |
| Diane Hochman | Ewen Chia | Frank Astheimer | Jane Mark |
| | | | |
| Janet Legere | Jay Kubassek | Jeff Long | Joel Broughton |
| | | | |
| Jonathan Budd | Kate Buck | Ket Sang Tai | Kim Tarr |
| | | | |
| Mia Davies | Mike Dillard | Norbert Orlewicz | Paula Frye |
| | | | |
| Ray Higdon | Steve Hawk | Tissa Godavitarne | Todd Falcone |
| | | | |
| Wouter van den Brink | Ann Sieg | Evan and Ella Klassen | Melanie Milletics |
| | | | |
| April Marie Tucker | Katie Freiling | Mike Klingler | Moon Loh |
Contact details, Facebook, Alexa Ratings: [private_platinum]
Alexa Ratings Internet Marketers 26 august 2011

| Rank | Nr | Name | Country | Facebook | Website | Alexa ww |
| --- | --- | --- | --- | --- | --- | --- |
| 1 | 1 | David Wood | USA | www.facebook.com/workwithdave | www.workwithdavidwood.com | 10,434 |
| 2 | 2 | Ray Higdon | USA | www.facebook.com/ray.higdon1 | www.rayhigdon.com | 15,993 |
| 3 | 3 | Ewen Chia | Singapore | www.facebook.com/ewenchiafans | www.internetmarketer.com | 28,560 |
| 4 | 4 | Jonathan Budd | USA | www.facebook.com/jonathanbudd | www.jonathanbudd.com | 29,972 |
| 5 | 5 | Katie Freiling | USA | www.facebook.com/katiefreiling | www.katiefreiling.com | 52,968 |
| 6 | 6 | Steve Hawk | USA | www.facebook.com/stevehawkbiz | www.whoisstevehawk.com | 83,041 |
| 7 | 7 | Todd Falcone | USA | www.facebook.com/toddfalcone | www.toddfalcone.com | 92,242 |
| 8 | 8 | Diane Hochman | USA | www.facebook.com/dianehochman | www.dianehochman.com | 105,096 |
| 9 | 9 | Kate Buck | USA | www.facebook.com/katebuckjr | www.kbjonline.com | 119,938 |
| 10 | 10 | Cedrick Harris | USA | www.facebook.com/cedrickharris | www.cedrickharris.com | 155,123 |
| 11 | 11 | April Marie Tucker | USA | www.facebook.com/aprilmarietucker | www.aprilmarietucker.com | 199,566 |
| 12 | 12 | Kim Tarr | USA | www.facebook.com/kimtarr | www.kimtarr.com | 218,973 |
| 13 | 13 | Darren Olander | USA | www.facebook.com/darrenolander | www.darrenolander.com | 264,032 |
| 14 | 14 | Mike Dillard | USA | www.facebook.com/mike.dillard | www.mikedillard.net | 264,231 |
| 15 | 15 | Mia Davies | USA | www.facebook.com/miadaviesfanpage | www.miadavies.com | 271,263 |
| 16 | 16 | Mike Klingler | USA | www.facebook.com/mikeklingler | www.marketingfunnelmastery.com | 311,321 |
| 17 | 17 | Moon Loh | Singapore | www.facebook.com/moonloh | www.moonloh.com | 351,840 |
| 18 | 18 | Janet Legere | Canada | www.facebook.com/janetlegere | www.janetlegere.com | 376,901 |
| 19 | 19 | Ann Sieg | USA | www.facebook.com/profile.php?id=586047334 | www.annsieg.com | 500,099 |
| 20 | 20 | Jay Kubassek | Canada | www.facebook.com/jaykubassek | www.jaykubassek.com | 505,520 |
| 21 | 21 | Norbert Orlewicz | Canada | www.facebook.com/norbert.orlewicz | www.norbertorlewicz.com | 523,900 |
| 22 | 22 | Paula Frye | USA | www.facebook.com/pjayefrye | www.paulafrye.com | 627,040 |
| 23 | 23 | Melanie Milletics | USA | www.facebook.com/melaniemilletics | www.melaniemilletics.com | 906,493 |
| 24 | 24 | Aaron Rashkin | USA | www.facebook.com/aaronrashkin | www.aaronrashkin.com | 908,984 |
| 25 | 25 | Ket Sang Tai | UK | www.facebook.com/ketsangtai | www.ketsangtai.com | 952,188 |
| 26 | 26 | Joel Broughton | Canada | www.facebook.com/newrichreport | www.joelbroughton.com | 1,387,234 |
| 27 | 27 | Jeff Long | USA | www.facebook.com/jefflong | www.joinjefflong.com | 1,804,866 |
| 28 | 28 | Frank Astheimer | Germany | www.facebook.com/profile.php?id=711854971 | www.ibuild4u.com | 2,491,160 |
| 29 | 29 | Evan and Ella Klassen | USA | www.facebook.com/evan.klassen | www.evanklassen.com | 2,792,530 |
| 30 | 30 | Wouter van den Brink | Netherlands | www.facebook.com/woutervdbrink | www.woutervdbrink.com | 2,886,316 |
| 31 | 31 | Tissa Godavitarne | USA | www.facebook.com/tissa | www.Lykdit.com | |
[/private_platinum]