TriVita Top Earner Review
October 24, 2011
By Team Business For Home
Tony Kent is a TriVita Presidential Director with 10 years experience and has earned over $2,000,000 from direct sales. Tony has built a Trivita team of over 245,000 people, ninety-eight percent of those people are customers which he received by using their co-op advertising program, which allows him to purchase customers acquired through their extensive tv infomercials and on whom he earns residual income from that customer. We have often heard that the fortune is in the follow-up and every month TriVita mails catalogs and their TriVita Journal to his customers.
Tony says know of no other direct sales company that not only furnishes customers but also does follow up for the field.
If every network marketer were to leave his team all the customers would still remain and so Tony has a predictable and sustainable long term income, which is one of the benefits of the Direct Selling business model.
Founded in 1999, TriVita is a leading international nutraceutical company doing business in the U.S., Canada and Australia, and has a global expansion underway into many more countries. TriVita has plans to open 100 countries in the next 10 years. The company do over $100 million in sales volume now and have had their first million dollar day recently.
Michael Ellison – Trivita Fonder and CEO had this to say about Tony:
Tony Kent is a seasoned professional in many ways: a professional photographer in France for 25 years, an author of 5 books, and a founder of a non- profit organization that supports over 200 children who are orphaned or from impoverished homes.
Tony made a profound statement that I wish everyone would embrace for their lives. "So many people wish for good things to happen, somehow hoping luck will turn to their good fortune. Some make their wish like winning the lottery. But few lottery winners are able to transfer their winnings into sustainable wealth and end up losing most of it."
Here is the insight from Tony I desire for each of you to act on and pursue: "I embrace building up yourself (personal development) as you cannot have a business bigger than yourself!"
Tony: My entire family is involved with the company, as are many of my closest friends. I have looked into purchasing franchises and when I see all the challenges inherent with that, such as employees, buildings, years to recuperate expenses, I much prefer to own my own wellness business, where the company handles all the products, does all the back end mailing and follow up, and I am allowed so much time freedom.
I love being able to make a difference in people's lives, physically and financially. I consider this an extraordinary opportunity for entrepreneurs to create an added income stream which can reach 6 figures a year, without interfering with their current business enterprises.
Because it has been so lucrative I have given up other businesses in which I was involved, and yet still can pursue building my non-profit organization, about which I am very passionate.
The single biggest challenge for most people in this kind of business is finding enough customers to build a large business. With the co-op advertising program we can simply purchase customers that have come in through the infomercials and are already familiar with the product.
My team has taken our skill sets and added them to those of TriVita's corporate team and developed methods that allow a broad spectrum of people to participate in the program. We have developed a system of leverage that increases the recapturing of capital used in the purchase of co-op advertising as well as a system for supplying people to follow up with the customers.
https://www.youtube.com/watch?v=DtcOqX-I1Pc
My experience has shown me that since TriVita's introduction of Nopalea, the cactus-based juice that helps people manage pain and inflammation, the capital used to acquire customers through co-op advertising is recuperated extremely quickly. When I purchase bundles I usually find that 30% of my costs are recovered within 90 days and the rest anywhere from 16-20 months, depending on a number of factors.
Thereafter we are seeing many people earning 2-5% a month, depending on the structure of their business and the number of customers acquired and their commitment of sharing the business with others.
https://www.youtube.com/watch?v=CXbcv8iqngg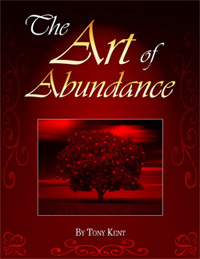 We have physicians and other professionals who are thrilled with this program because of the tax benefits they experience as well.
The expenses used to participate in the co-op ads are written off as an advertising expense for their wellness business. And they also have added deductions accorded to them because this is seen as a home-based business. I suggest speaking with your tax accountant about these benefits.
Recently my wife and I travelled all through Australia with TriVita Corporate as they officially opened Australia and New Zealand. Hong Kong and Taiwan are to open soon.
Many people do start out by simply becoming affiliates and do not avail themselves of the co-op advertising. Instead they find their own customers and build their organizations in this manner. Our team is very conscious of the TriVita corporate team's passion for furthering the message of wellness.
Our people are superbly trained to ensure that customers acquired through the media are given every opportunity to maximize their experience with the products and have a fulfilling experience.It feels great to my family and me to be a part of the mission of TriVita, which is to inspire people to experience wellness and to create wealth for their life purposes.
https://www.youtube.com/watch?v=5sv4umJ0vGA
About TriVita
Founded in 1999, TriVita, Inc. is a leading international nutraceutical company doing business in the U.S., Canada and Australia, and has a global expansion underway into many more countries.
Its mission is to help people everywhere achieve greater wellness – both physically and financially. As a result, it offers a full line of ultra quality vitamins and supplements along with a separate, independent affiliate opportunity that allows individuals to earn generous income while helping others to greater wellness.
TriVita's full line of vitamins and supplements includes
Nopalea
, an astonishing, natural, anti-inflammatory drink that's helped relieve pain, improve breathing and reduce swollen joints and muscles for so many. Plus, TriVita offers over 25 other premium vitamins and supplements, most with exclusive processes, special formulas and/or unique ingredient blends.