Visalus Top Earner Review 2011
October 13, 2011
By Team Business For Home
Tara Wilson, started in ViSalus in December 2010, she became 1 star Ambassador by March 2011, 2 Star Ambassador by June 2011 and 4 Star in November 2011 with a $100,000 bonus. Building up a team of 12,000 people in October 2011 and reaching a $46,000+ month income in November 2011. As of April 2012 Tara is a 5 star Ambassador with a whooping $70,000 monthly income with 45,000 customers and distributors topping $4 million revenue a month.
Aaron Fortner, nowadays a Visalus 5 Star Ambassador – making an est. $85,000 a month – introduced Tara Wilson and her husband Chris in the ViSalus Business Opportunity.
ViSalus in 2011 is all about the ViSalus Body By Vi Challenge. It is an innovative solution to getting into better shape, no matter if you want to slim down, tone up or build muscle. Combining ViSalus life transforming products along with ViSalus online and offline support tools.
Several business partners in Tara's Team are making an above average income. Leaders like:
Aaron Fortner – 5 Star Ambassador, making an est. $85,000 a month.
Pete Rosselli – 2 Star Ambassador, making an est. $25,000 a month.
Lisa & Greg Carter – 2 Star Ambassador, making an est. $40,000 a month.
Jennifer & Steve Morgan – 1 Star Ambassador, making an est. $25,000 a month.
Rachel Jackson – 5 star Ambassador in 7 months, making an est. $95,000 a month.
Cedrick Harris – 5 Star Ambassador in 3 months, making an est. $75,000 a month.
Jennifer May – 2 Star Ambassador, making an est. $36,000 a month.
Molly Delbac– 2 Star Ambasador, making an est. $50,000 a month.
Tara: I want to thank my dear friend, mentor and sponsor Aaron Fortner for introducing me to this amazing and life-changing company! I also extend a debt of gratitude to all of the incredible, servant driven leaders on my team. Without their hard work, commitment and sacrifice, we wouldn't be the team we are today – I appreciate and love you all dearly.
As Tara and Chris have grown and become students of the Direct Selling industry, they have discovered one true certainty – that Network Marketing is the most fun, rewarding, so called "work", that they have ever done.
To have an opportunity to get up each day and help people achieve their goals is more rewarding than any paycheck they have ever received. They strongly believe that this business is built one person at a time, focusing on forming solid business and personal relationships that create a positive environment for lasting success.
https://www.youtube.com/watch?v=iqQLb3IEieA
Tara and Chris were introduced to network marketing in March 2007 starting with MonaVie. At that time Tara was working full-time in the mortgage industry struggling to juggle her professional and family life. Chris worked as an executive in corporate America for a Fortune 50 company.
With a full plate, 2 small kids, and working in the Network Marketing business only part time they were blessed to build their first organisation into 9,000 people strong. They made it to Hawaiian Blue Diamond (Top 80) by June 2008.
However facing an unacceptable drop out rate of 95% they choose to join Genewize in the Pre-launch of September 2008 which officially launched in February 2009.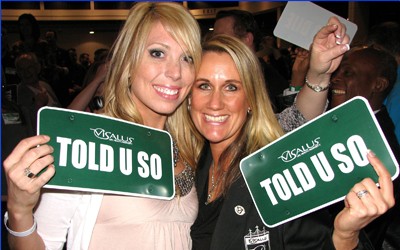 Tara and Chris have 3 beautiful kids Justin -11, Lexie -5, and Emery -2. They teach people to exemplify servant leadership and focus more on the goals of their team, which in turn, will lead to everlasting success.
Tara's and Chris philosophy: We have been so blessed with amazing opportunities and our passion is to help others have success! We have a passion for this industry, helping others and wellness. We love to train, motivate and build leaders. Be the change you wish to see in the world
Top Earners In Tara Wilson's Team
Combined Earnings $500,000+ a Month
| | | | |
| --- | --- | --- | --- |
| | | | |
| Aaron Fortner $85,000 | Rachel Jackson $95,000 | Lisa & Greg Carter $40,000 | Pete Rosselli $25,000 |
| | | | |
| Jennifer May $36,000 | Cedrick Harris $75,000 | Jennifer & Steve Morgan $25,000 | Tara Wilson $70,000 |