How To Protect Your Website Against Anonymous Comments
November 25, 2011
By Team Business For Home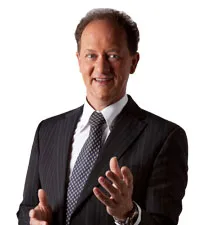 The website Businessforhome.org has grown to 100,000+ hits or 65,000+ unique visitors per month from over 150 countries. This is a result of the increased demand for unbiased information about the Direct Selling industry.
I noticed however an increased number of personal slanderous attacks on several servant leaders by anonymous commenters. Comments are essential to a blog website. It is the key ingredient in defining a blog from a website. Bloggers thrive on nurturing the interaction between themselves and their readers through blog comments.
Blog comments help to develop your reputation as the Business For Home reputation . I have a "freedom of speech" and "anything goes" policy as long as comments are polite. If you do not like somebody you can say so. However, cross the line and comments become insults.
As I want to protect the good name and standing of both servant leaders as the Business For Home website a new comments policy has been put in place.
COMMENT POLICY:

A real email
A real name
A link to a personal website or Facebook account
Maximum of 1 link in the comment box.

Below screen shot shows how to fill in the Comment Box:
Example

Ted Nuyten
Chairman Business For Home Foundation