Top Earner Michael Hamburger Bailing Out Wealth Masters International
November 14, 2011
By Team Business For Home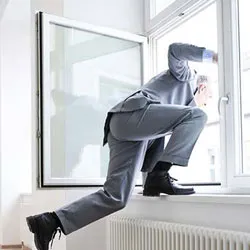 Reliable sources confirms around 3,000 people where involved in the good times, while the active distributor base is back to under 300 people. Revenue is back from $20 million under $3 million. [private_platinum]
Kim Willis, publisher of the popular blog – MLM News Site – report as follows:
Wealth Masters International – the Writing is on the Wall
A string of negative events for Wealth Masters International is having a marked effect on WMI. Apparently its sales are plummenting.
Key WMI reps such as Sue and Jerry Smart are scrambling to lock in alternative income streams, simply because their own sales have been dropping like a stone.
Here is a summary of the main problems that WMI has been experiencing recently:
1. Sales Executive Walks Out. Deanna Latson Quit WMI. Apparently she wasn't happy with what was going on behind the scenes (company not paying its bills etc).
2. Michael Hamburger Quits. Ex Liberty League and Lifepath Unlimited rep Michael Hamburger has jumped ship once again in favour of Brent 'Liberty League' Payne's Avant.
3. SEC Launches Investigation. The SEC in the US launched an investigation into Wealth Masters for possible 'securities violations' to do with WMI's planned stock market float, which is now surely a a non-starter.
4. New Zealand Launches Investigation. New Zealand's Commerce Commission has launched an investigation into WMI , no doubt prompted by the Norway's decision earlier this year to declare Wealth Masters an illegal pyramid.
The above represents negative events that have happened in just the last month. Ouch!
Businesses such as WMI do not survive when confidence is undermined. If just one of these events occurred it would place Wealth Masters at great risk. But the company has been hit with four bad events in one month – not a good look! Catastrophic in fact.
The Future for WMI?
Does Wealth Masters International have a future? Nope. WMI is toast.
The MLM News Site can be found here
Behind MLM: behindmlm.com/companies/wealth-masters-international/sec-probe-wmi-for-possible-securities-violations/
[/private_platinum]