Herbalife In Belgium Convicted For Pyramid Selling
December 16, 2011
By Team Business For Home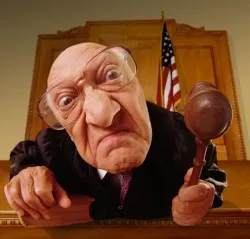 The Belgium Newspaper HLN reported in his online Edition of Friday 16 december 2011 as follows:

Google Translation:

Vendor fatburners convicted of illegal pyramid selling
Consumer organization Test–Purchase has won the legal battle against the American company Herbalife, which the company sued because of pyramid selling.
The commercial court in Brussels sentenced on November 23 Herbalife to end to such practices under penalty of a fine of 5,000 euros per infringement, with a maximum of 250,000 euros.

Herbalife is a major player in Belgium in terms of sales of slimming products and food supplements. The sales system revolves around the Herbalife distributors, the company sells never directly to consumers.

Hierarchical conceived
The company draws its income primarily from the expansion of the hierarchical network of independent sellers conceived. The widespread distribution network includes more than one million distributors in Europe, America and Asia. The main purpose of that system itself is to recruit new distributors, which in the hierarchy of the system can be climbed. Selling products to end users is not a criterion, according to Test Purchasing.

Court
In 2004 the consumer went to court. Test Purchase indeed ruled that an illegal pyramid selling process and has received a legal battle after seven years of her right. The president of the Commercial Court in Brussels says that the Herbalife system is contrary to Articles 99 ° and 91.14 of the Law on Market Practices and Consumer Protection
Herbalife is now on appeal. The company reports that the sentence contains factual errors and is based on misinterpretations of the law and the sales model of the company. The company says still remaining true to the used sales system and trusts that, once clarified certain aspects of its activities, in line with Belgian law. (Belga / sam)
Source:
https://www.hln.be/hln/nl/943/Consument/article/detail/1363908/2011/12/16/Verkoper-afslankmiddelen-veroordeeld-voor-illegale-piramideverkoop.dhtml#.TutAGFEDnCU.facebook
HERBALIFE STATEMENT:

LOS ANGELES, Dec 16, 2011 (BUSINESS WIRE) — Herbalife plans to appeal a recent Belgian Commercial Court judgment in a case brought by local consumer organization Test-Aankoop in 2004. The ruling states that Herbalife's sales method violates current Belgian law on unfair commercial practices. It includes a maximum fine of 250,000 euros, should a court determine that any modifications the company makes to its business practices are inadequate to clarify compliance with the judgment.
While the Belgian market represents less than 0.65 percent of the company's worldwide net sales, Herbalife remains fully committed to supporting its Belgian independent distributors and the large customer base they have built over the many years Herbalife has been in Belgium. The company firmly believes its sales method is in compliance with all applicable Belgian laws.
Herbalife believes the judgment contains factual errors and is based on misinterpretations of the law and its direct-selling sales model. Herbalife remains committed to its multi-level direct-selling sales model and is confident that, with clarifications in certain aspects of its business, there will be no doubt as to its compliance with all applicable Belgian laws.
Herbalife has always been a strong campaigner and supporter for legislation to protect consumers against unscrupulous business practices wherever it does business. As part of its commitment to furthering industry best practice and safeguarding consumers around the world, Herbalife plays an active role in, and adheres to the Codes of Conduct of, a large number of industry trade organizations, including The World Federation of Direct Selling Associations, SELDIA — the European Direct Selling Association and more than 40 national Direct Selling Associations.
SOURCE: Herbalife Ltd.