Lori Petrilli And Frank Varon – ViSalus Top Earner Interview
December 17, 2011
By Team Business For Home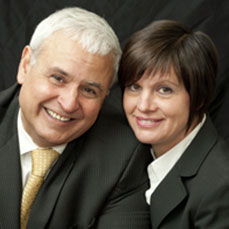 Lori Petrilli and Frank Varon are 5 Star Ambassadors with ViSalus Sciences. They make an estimated $95,000 a month and are highly ranked in the Business For Home Hall Of Fame.
ViSalus' growth exploded in 2010 and 2011 with double digit monthly compounded growth and is expected to hit $1 billion in annual revenue in the North American marketplace alone. Once achieved it will become a milestone for the MLM industry and will occur shortly before the company's International expansion begins, slated at the end of the second quarter of 2012.
Lori and Frank have earned millions of dollars in Network Marketing in the past 12 years and have helped close to 250,000 people enter into the industry.
Since their start on February 15th of 2011, in ViSalus they have watched their team grow from 14 distributors to almost 10,000 in less than 40 weeks. They have broken every rank achievement record since joining ViSalus including the fastest to Ambassador – 13 days, fastest to 4 Star Ambassador – 45 days and fastest to 5 Star Ambassadors – 150 days.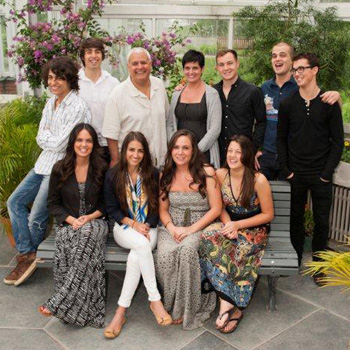 Who are Lori and Frank and why have they become so massively successful? Ted Nuyten had the honour of interviewing this couple this week.
Lori and Frank have 10 children! They have six sons: Joel, Michael, Joseph, Daniel, Dillon and Joshua and four daughters, Mercedes, Rebecca, Chloe and Honey. They have a summer residence in Montreal, Quebec -Canada and a winter retreat in Hollywood, Florida – USA.
Their direct selling philosophy: Creating success for the team can only be achieved by setting a standard of performance for everyone.
How did you get in Network marketing?
Frank was a traditional and successful CEO for 24 years, as a turn-around specialist he helped save nine mid-to-large size corporations throughout his career. The challenge of taking companies that were failing and then re-capitalizing, re-marketing and re-structuring them presented a workload that was daunting, as some of the companies had up to 3,500 employees. Frank said he glaringly lacked something precious: "The most important commodity of all …time freedom, I had none and with 10 children, I needed a solution."
Lori and Frank's MLM career started in 1999 when they embarked with Excel Communications, a start that lead to career lifetime earnings in excess of $8 million. "Our current success is a result of two elements" says Frank, "Lori's foresight and the tenacity of our sponsor Jason O'Toole." (The first and only Global Ambassador in ViSalus) "He had the patience to approach her for a year," he continues, "…and Lori had the instincts to pick a winner early on.
"I have always been an entrepreneur" Lori says, "I like to do what I want to do and I saw ViSalus as the vehicle to help us secure both our financial goals and our time freedom." Frank said: "With good fortune, Lori had the insight to recognize this opportunity. Now that we are here, our goal is to attain the highest level of success that ViSalus has to offer." Lori continues, "We want to create a legacy for our family for generations to come and the pedigree of ViSalus allows us to think and plan in those terms, a luxury that is incredibly rare in our industry today."

| | | |
| --- | --- | --- |
| | | |
| $100,000 Bonus Check April 2011 | The View From Stage | $250,000 Bonus Check July 2011 |
Not a hobby:
Lori and Frank's success comes from adhering to the principles and basic strategies of building a business. "Work Ethic" is the key to all success Lori says. "I am on the phone all day long, I would say my first SMS comes shortly after 6:00 a.m. every morning and our leaders are the last ones I speak to before going to bed, always well after midnight."
Frank says everyone is motivated to work hard because they know that ViSalus is positioned for major success. "There is every indication that ViSalus will be here for decades to come and be a network marketing powerhouse on a global scale." he says. "We want to ensure that every member of our team realizes their dreams, no matter what they may be."
"We are 'hands on' in everything we do." Lori says, "Anything in life is possible with ViSalus, you just have to want it and then go for it, your dreams are yours to claim."
The couple acknowledges the amazing group of leaders they have the honour and privilege to work with, outstanding examples of diversification in business and life. "Leadership emerges from all walks of life, sometimes where you least expect it to come from." Frank says, "ViSalus allows any individual, no matter what their background to rise to a new pinnacle of achievement."
"It's actually quite amazing." Lori says, "The differences in this team's backgrounds is startling and yet they all share an amazing level of achievement, there are thousands working "very" part time and earning a fantastic extra income" She continues: ".. and hundreds who have won a free BMW and are earning up to tens of thousands a month and all of this achieved in less than nine months, it's quite extraordinary."
"That level of universal reward is a living validation that success can be achieved by all who claim it to be theirs" Lori says, "we've never seen anything like this before simply because there never has been anything like it…..this is it!"
The couple's recommended reading
"Everyone must read 'Your First Year In Network Marketing' by Mark and Rene Yarnell" Lori says, "It is not only for 'first timers' it is for the seasoned veteran as well."
"Think And Grow Rich by Napoleon Hill" says Frank "After 75 years it is still to this day, wonderfully inspirational. One of the best books I have ever read."
For more information on the ViSalus opportunity and to personally contact Lori and Frank please send an email to: [email protected] or Skype: ViSalusToday