Minerva Worldwide Review 2011
December 3, 2011
By Team Business For Home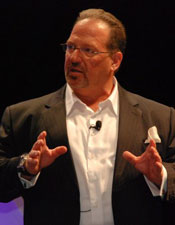 Minerva Worldwide, is a new "hybrid" start-up and will soon announce its pre-enrollment campaign, toward an anticipated launch in early 2012. The headquarters for Minerva Worldwide, Inc
are on 600 108th Ave NE, Suite 530 Bellevue, Washington 98004, USA.
Minerva's business model will combine retail, brand advertising, internet marketing, direct response, social media and affiliate marketing.
Minerva Worldwide Inc reported, filing with the U.S. Securities and Exchange Commission it had raised $840K of a $3.1M private offering. Companies file this special form with the U.S. Securities and Exchange Commission in the majority of cases when closing new funding. Minerva Worldwide Inc did not disclose revenue figures according to the SEC Filing detailing the transaction.The type of investment being offered was listed as equity (opposed to debt, warrants, or other types of investment options). Minerva Worldwide Inc noted they began raising the money on October 24, 2011. As of today, $3.1M of the $3.1M offering has been sold to private investors.
Company founders include industry veterans John Gustin, Charlie Culver, Jimmy Kossert, and Peter Baloff. Michael Lansbury will by Editor-in-Chief of MinervaPlace.com.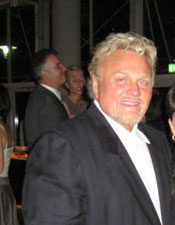 Although just beginning its pre-enrollment, the Company seems to be creating a buzz.
Industry sources believe it is building two divisions, MinervaPlace.com and MinervaRewards.com, one for content and the other for the opportunity—providing one site of smart content related to weight management, fitness and wellness, as well as beauty, style and fashion and the other an opportunity to earn income for referrals to the community and from advertising revenue generated by the site.
Word in the Street ex. Herbalife icon Larry Thompson will be on board.
Minerva Products
Minerva's goal will likely be to inform people relating to several topics which includes fat loss, wellness, anti-aging, life-style and fashion. Minerva members will probably be able to get free of charge high quality articles and videos created by America's best journalists, Hollywood's best filmmakers, renowned physicians and celebrities.
Minerva Place Worldwide will be positioning itself on one of the greatest and most lucrative markets, namely the well being and beauty market. Some of the accomplished journalists writing features for MinervaPlace are Julie Upton, Linda Melone, Heidi McIndoo, Mridu Khullar Relph, Kate Parham, Stephanie O'Neill, Cathryn Michon, and Emily Moss. Executive Chef Dave Gordon will add more flavor to MinervaPlace.com
Minerva Compensation Plan
Not available yet in detail. Membership is $19.95 a year. The membership fee also entitles members to a valuable, light and healthy recipe book as well as other premiums. As a member of MinervaPlace you have been empowered to take steps which could have a big impact on your future earnings. This opportunity is offering every member a Cash Rewards program.
Minerva Corporate Leadership
| | | | |
| --- | --- | --- | --- |
| | | | |
| John Gustin | Charlie Culver | Jimmy Kossert | Peter Baloff |
Alexa Rankings
Not available
Minerva Top Distributors
[private_platinum]
Jimmy Kossert, Larry Tompson.
[/private_platinum]