MLM Companies Can Save Millions on International Payments
December 13, 2011
By Team Business For Home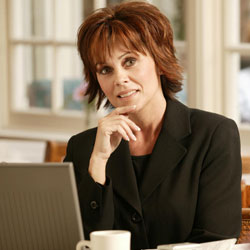 Many Direct Selling companies charge distributors to get paid by check or debit card once a week up to $3 -$15 per transaction.
A seamless commission payment system for Direct Selling Companies utilizing a virtual account and optional prepaid debit Master Card. With this solution, Network Marketing Comp can push payments to their international distributors in 61 (and growing) countries in 23 currencies.
The unique pull component of the virtual account allows the distributors to pay for their auto ship payments directly to the company, eliminating the expensive merchant account processing fees. This can save the larger companies literally millions of dollars.
This cost effective solution brings the costs down to $3.50 per month domestically or $5 per month internationally. Distributors can save between $7 and $11.50 per month using this new payment system. Companies can save up to millions on their distributor payments.
The solution has been launched with two large and established MLM's, with 160,000 and 850,000 distributors respectively. There are 17 Multi Level Marketing Companies that have been issued test accounts, 34 MLM's in the due diligence phase and 114 additional MLM's in discussions with the company. This represents millions of international distributors that will soon be on this innovative system.
The seamless delivery of immediate commission payments to distributors in virtually every country, which can be sent to either the individual's bank account or on to their own prepaid debit MasterCard makes the payment system the best in the market.
The ability to eliminate expensive merchant account processing fees for the auto ship payments to the Direct Selling Company makes the program truly invaluable.
Contact Ted Nuyten for more information.
Comparison Direct Selling Payment Solutions