Top Earner Rick Teague Resigns Max International
December 17, 2011
By Team Business For Home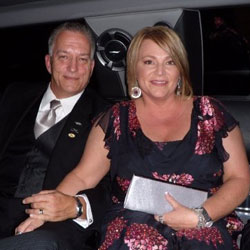 Rick and Michelle Teague from Franklin Tennessee, USA
build from December 2007
approx.
38,000+ associates
and preferred customers in
Max International.
They have resigned today, reasons:
unstoppable deterioration of volume,
team and personal income, momentum, field leadership, business enjoyment, and confidence and belief in the future, and the termination of 3 other leaders.

Below the couple's resignation letter:
Re: Our Resignation from Max International
Dear Max Executive Management Team:
It is with considerable sadness that after four years of pouring my heart and soul into Max, I am hereby submitting my immediate and simultaneous resignations from the Max Advisory Board, the Max Million Dollar Circle, and as a Max Triple Diamond Independent Associate. While the first year or so of Michelle and I's journey with Max was a fulfilling and exciting rocket ride, the last three years have been extremely frustrating and draining as we have experienced a seemingly unstoppable deterioration of volume, team and personal income, momentum, field leadership, business enjoyment, and confidence and belief in the future, especially within our home base of the United States.
Over the past three years I have relentlessly and tenaciously done everything in my power to turn things around both in the field and from within the Max Advisory Board. In perhaps my ultimate attempt to turn the company around for the common good, I recently attempted a partial buyout of Max in conjunction with an elite athletic group that quiet possibly could have made network marketing history. Much to my chagrin, my best efforts on all these fronts have simply not been enough to stop the incessant backward slide, and the nonchalant dismissal of the buy out attempt by Max executives left me nothing short of bewildered.
Further, the serious decrease in our matching bonus income due to the termination of Mike, Kaye and Laura Unclebach is a glaring deficiency in the compensation plan that cannot be tolerated either by us or other leaders in the company who may find themselves in a similar situation in the future. Accordingly, things have finally reached a low enough point for us, other team leaders, and other field leaders that as a matter of principle and personal integrity we simply can no longer personally endorse, participate in or promote the Max business.
To close, despite the unfortunate circumstance of this resignation letter we do wish the best of success to any of the many friends we have in the Max field or corporate team who may chose to continue their journey with Max. Godspeed!
Sincerely,
Rick & Michelle Teague
Rick & Michelle Teague
Max Triple Diamond Associates
Max Million Dollar Circle Members
Max Advisory Board Members