Vemma $1 Million in 1 day
December 1, 2011
By Team Business For Home
The first day Vemma distributors could pre-order Vemma's new Bod-E weight loss solution, did generate $1 million in revenue in the USA.

Bod-E is a healthy weight solution that allows you to eat the foods you love and enjoy smaller meals more often, so you don't get the feeling of hunger or deprivation so many other programs leave you with.

Bod-E Burn is the flagship product, it keeps the body in high gear by enhancing its burn potential, curbing appetite, increasing energy and delivering the nutritional support people need all via a lightly carbonated 8.3-oz. beverage.
BK Boreyko Bod-e transformation weight loss
https://www.youtube.com/watch?v=9-yF6hpeARY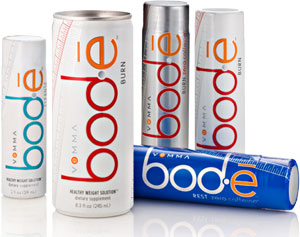 KEY INGREDIENTS:
Mangosteen Superfruit
An abundant supply of wildcrafted whole fruit mangosteen and beneficial pericarp (rind) extract that provides some of the highest quantities of phytonutrients (xanthones) found in nature.
20 grams of Protein
A blend of three protein sources – hydrolyzed collagen, pea and rice – works to suppress your appetite and protects against muscle loss.*
7 grams of Soluble Fiber
A dietary fiber source to help you feel fuller and satisfied longer, while supporting healthy insulin levels in the normal range.*
100 mg of Natural Caffeine with EGCG and Conjugated Linoleic Acid (CLA)
Supports healthy weight loss and fires up your energy level.*
L-Theanine
Enhances mental alertness and focus.*
Resveratrol
Contains the equivalent of 20 glasses of red wine for additional antioxidant support.*
Vemma Formula
One ounce of the clinically studied blend of vitamins, minerals and antioxidant phytonutrients for enhanced immunity and overall health.*
About Vemma

Founded in 2004 by BK Boreyko, Vemma Nutrition Company is rapidly growing as one of the premier industry leaders specializing in premium liquid nutrition. Every day thousands of people join the company's mission to make a positive difference in the lives of others through the sharing of the clinically proven Vemma formula.
Vemma wellness products coupled with the company's rewarding business opportunity help people live a better quality of life, physically and financially.
Vemma is headquartered in Scottsdale, Arizona and distributes its products through a global network of independent Brand Partners operating in 50 countries. For more information, please visit vemma.com.